Fennel-roasted Pork Shoulder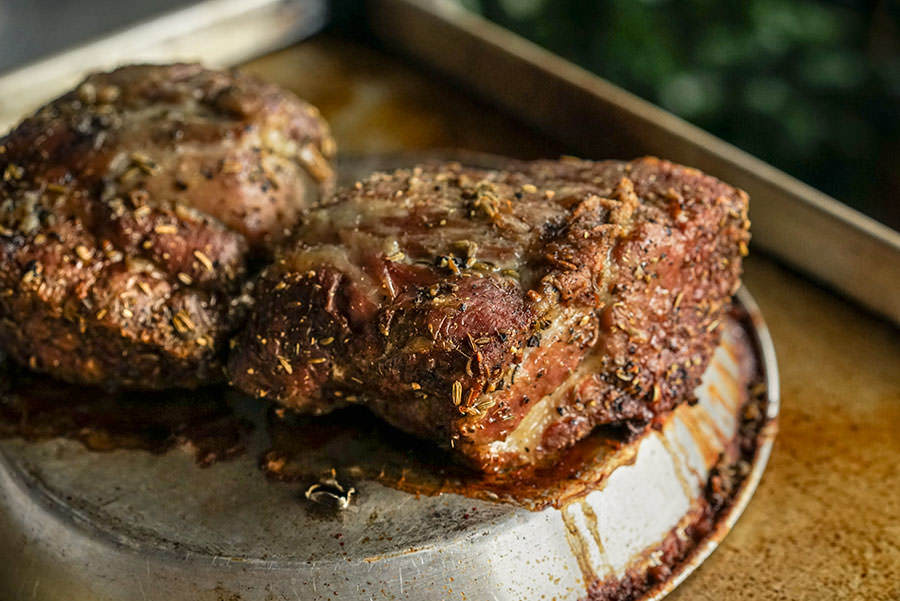 Pork shoulder is the cut of meat generally used for the famous pulled pork. Here, it's simply roasted, fragranced with fennel and sage.
Method
1

Rub salt and spices all over the pork. Put it on a plate and refrigerate, uncovered, for 24 hours.

2

Remove meat from the fridge 1 hour before roasting. Heat oven to 325°F.

3

Place a metal rack over a roasting pan and put the pork on top. Roast on the middle rack for about 2½ hours.

4

Remove when the internal temperature of the pork reaches 175°F. Rest 15-20 minutes before carving.