Turkish-style spinach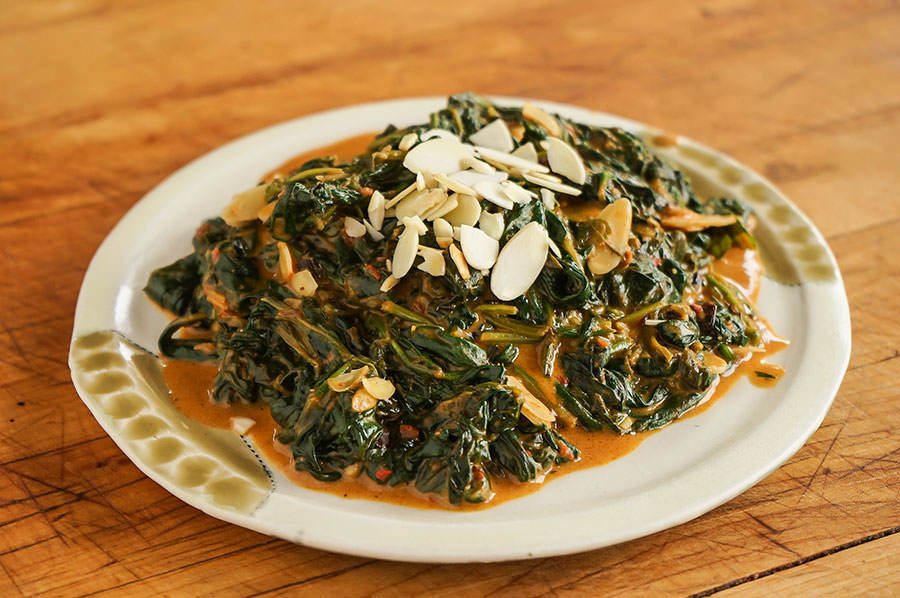 This is a great way to make creamy spinach without adding cream. If needed, add a little more almond butter.
Method
1

Wash spinach and chop into 2-inch pieces.

2

Place oil in a pot on medium heat and sizzle fenugreek seeds 5-10 seconds. Sauté scallions and garlic 2 minutes more. Add pepper, nutmeg and raisins and cook for 1 minute more. Incorporate pepper paste and raisins and cook another minute, stirring constantly.

3

Add spinach, salt to taste, stir and sauté 3-4 minutes, until the spinach is cooked through.

4

Incorporate almond butter and lemon juice. Let simmer gently 2 more minutes.

5

Incorporate almonds. Add salt and pepper if needed.