Almond Spinach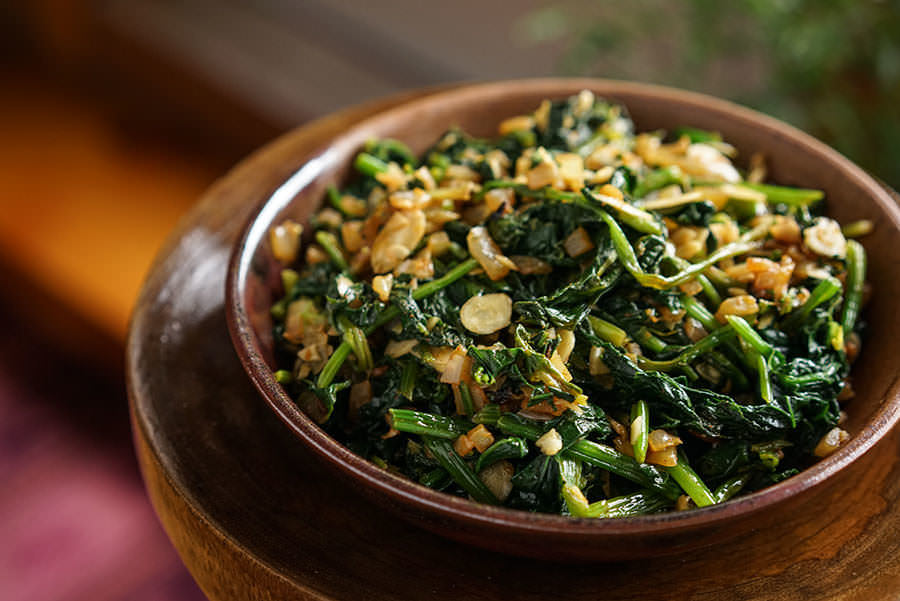 Spinach and almonds have long been a great match, be it in salads, stir-fries or even soups.
Ingrédients
1 large Spanish onion, chopped
4 Tbsp olive oil or coconut oil
1 tsp cumin, ground
½ tsp black pepper, ground
1 Tbsp smoked paprika or Spanish paprika
2 cups cooked spinach
3 cloves garlic, chopped
3 Tbsp sherry vinegar or lemon juice
Salt to taste
¼ cup slivered almonds
Method
1

Put onions and oil in a pot on medium-low heat. Cook until golden (5-10 minutes), then add spices. Cook for 5 more minutes. 

2

Meanwhile, chop spinach. 

3

Once the onion is cooked, add spinach and garlic to the pot. Stir well and simmer for 3 minutes, the time it takes to heat the spinach through. Incorporate salt, vinegar and almonds.