1001 Nights Chicken and Chickpeas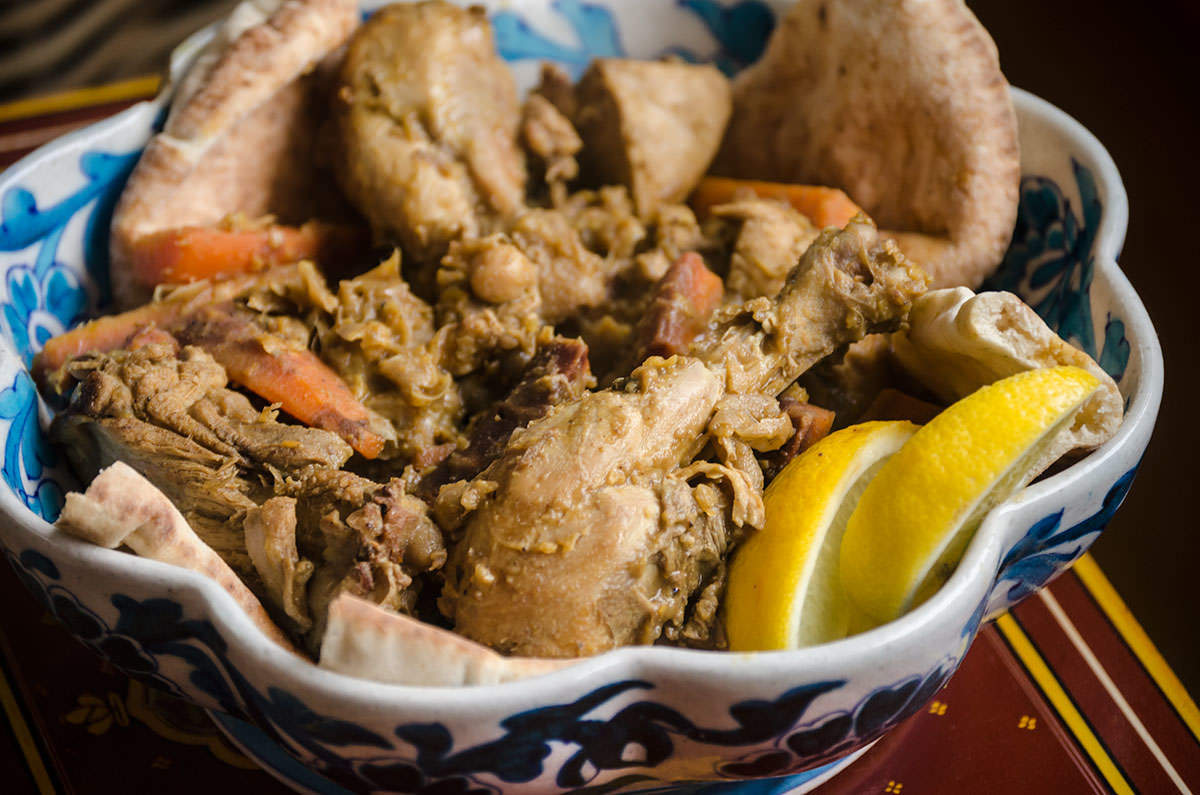 This recipe is inspired by Kitlab al Tabikh, a culinary work penned in Baghdad in the 10th Century. The author recommends using truffles or, if they're not in season, carrots or squash!
Ingredients
1 chicken, cut into pieces
---
1 ½ Tbsp 1001 Nights Spice Blend, ground
---
¼ cup olive oil
---
3 onions, quartered
---
3 cloves garlic
---
2 carrots, cut into thick strips
---
2 cups chick peas, cooked
---
Salt
Sides
Pita bread
---
Lemon quarters
---
Fresh dill or fresh celery
Method
1

Remove skin and fat from chicken.

2

Season chicken with ground spices.

3

Heat oil and sauté onions, garlic, and chicken. Brown for 5-10 minutes on medium.

4

Add vegetables, chick peas and salt. Just cover with water. Simmer for 30 minutes.

5

To serve, shred pita into a deep plate and pour the stew on top. Serve with herbs and lemon quarters.