3 Pepper Chocolate Truffles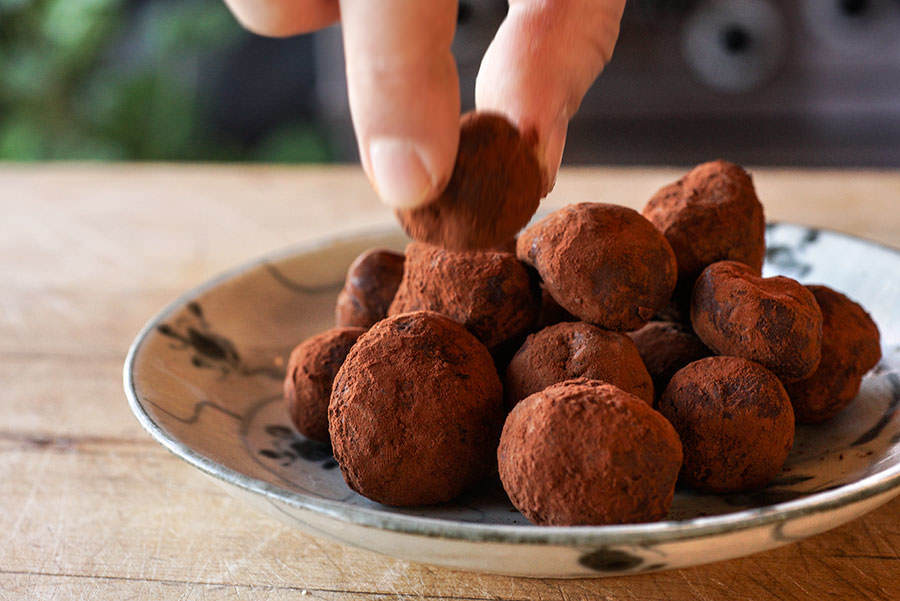 Pepper and chocolate pair nicely. In addition to their complimentary fragrances, the heat helps to lessen the bitterness of chocolate. Makes about fifty truffles.
Method
1

With a mortar and pestle, grind spices finely.

2

Break chocolate into small pieces. In a medium bowl, combine chocolate and spices.

3

In a small pot, heat cream.

4

Pour scalded cream over chocolate and spices.

5

Using a whisk, beat together well.

6

Cool preparation in refrigerator for 12 hours.

7

Using a spoon, shape cooled chocolate mixture into truffles.

8

Coat in powdered cocoa by rolling.