8 Pepper Chocolate Maniac Cake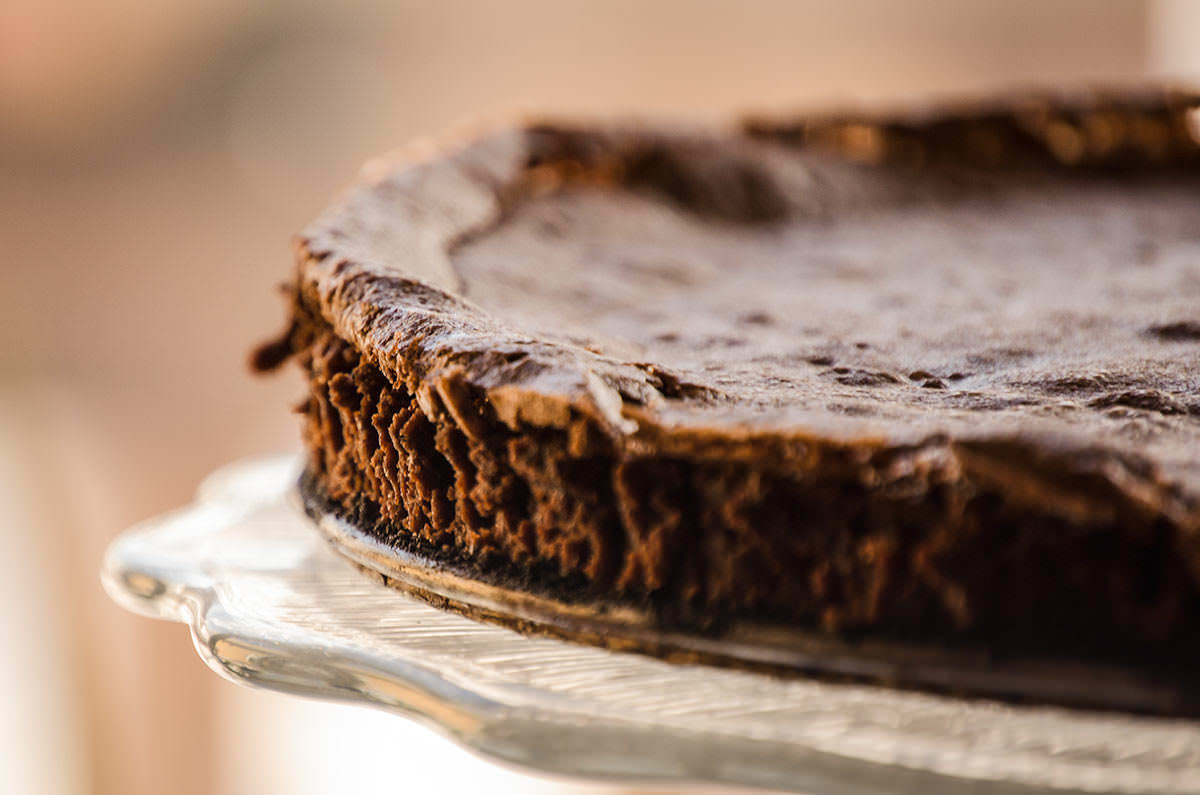 This was the most popular cake we created when we were caterers. This dessert is for those who are prepared to confront their chocolate demons - head on.
Ingredients
5 Tbsp  water
10 Tbsp sugar
12 Tbsp unsalted butter, cubed
½ lb (250 gr) bitter chocolate, in pieces
2 tsp 8 pepper blend, ground
4 eggs
Method
1

Preheat oven to 325°F. Butter an 8-inch spring-form mld with a teaspoon of butter. Coat the bottom of the circular mold with silicone paper.

2

Pour water and half the sugar into a pot. Bring to a boil and remove from heat when sugar has dissolved. Add butter and chocolate. Mix until everything melts and becomes smooth. If necessary, return to low heat, mixing constantly. Incorporate 8 pepper blend and set aside.

3

Put eggs and remaining sugar into a mixing bowl and beat until it quintuples in volume (6-8 minutes).

4

Incorporate melted chocolate into egg mixture using a spatula. Pour into mold.

5

Put the mold in a bain-marie Pour 1 inch of water into the bain-marie. Bake in oven. Remove cake when it begins to rise in the middle (20-25 minutes).  Note : A toothpick stuck in the middle of this flourless cake should NOT come out clean.

6

Let cool at least 6 hours.

7

Cut chocolate maniac cake with a knife that has been soaked in hot water or use a spoon to serve.