Aji Paste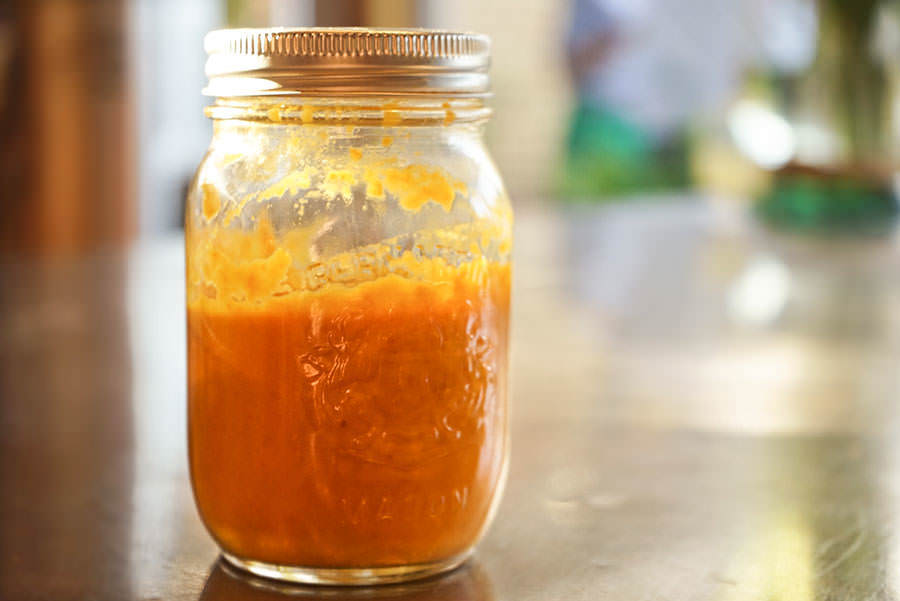 Chile pastes are one of the pillars of Peruvian cooking. They can be used for fish and seafood, flavoring sauces, or kicking up a marinade or soup. Aji amarillo is the best known, and famously gives huancaína sauce its flavor and color.
This technique works for aji amarillo as well as it does for aji panca. You can leave out the oil and sugar, but they make the sauce last longer. It'll keep for 2-3 days in the fridge, and can be easily frozen.
Method
1

Rinse ajis in running tap water. Place in a bowl and cover with warm water. Soak for 12 hours, changing the water 3-4 times.

2

Place drained ajis in a food processor and purée. Add a little water, then add salt and grind to a smooth purée (around 5 minutes). Add a little water if the sauce is too thick. Incorporate oil and sugar if desired.