All American BBQ Beef Rib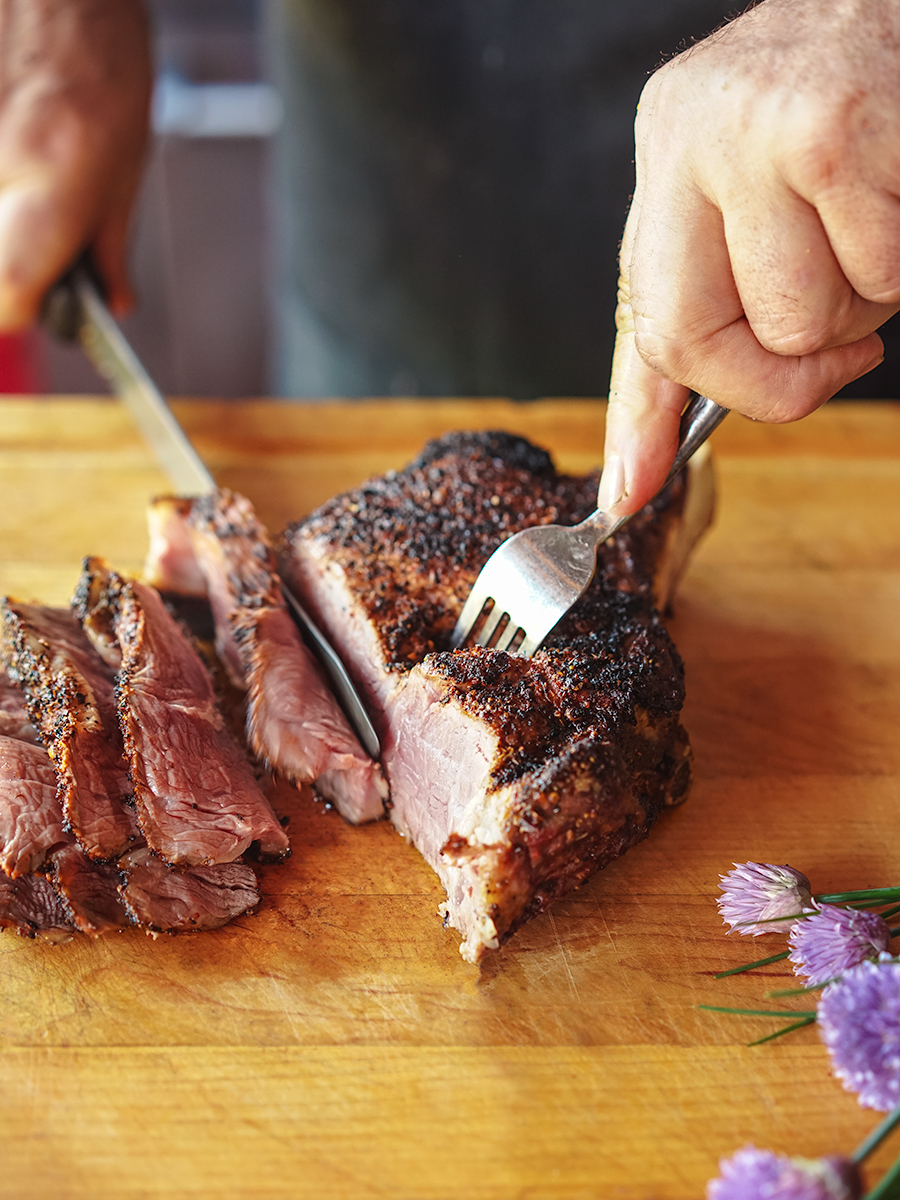 BBQ rib is a classic of American cuisine for a reason: it's simple, quick, and irresistibly mouth-watering. The trick to a good rib is the seasoning. In this recipe, we flavor it with our Classic Rub.
Method
1

Fire up the grill.

2

Rub both sides of the rib of beef with the spice blend of your choice until the mixture sticks to the meat like a paste.

3

Oil the grill lightly. Cook steak to desired degree. Halfway through cooking turn the ribs over.

4

Place steak on cutting- board and cut into thin strips.