All-Purpose Balinese Bumbu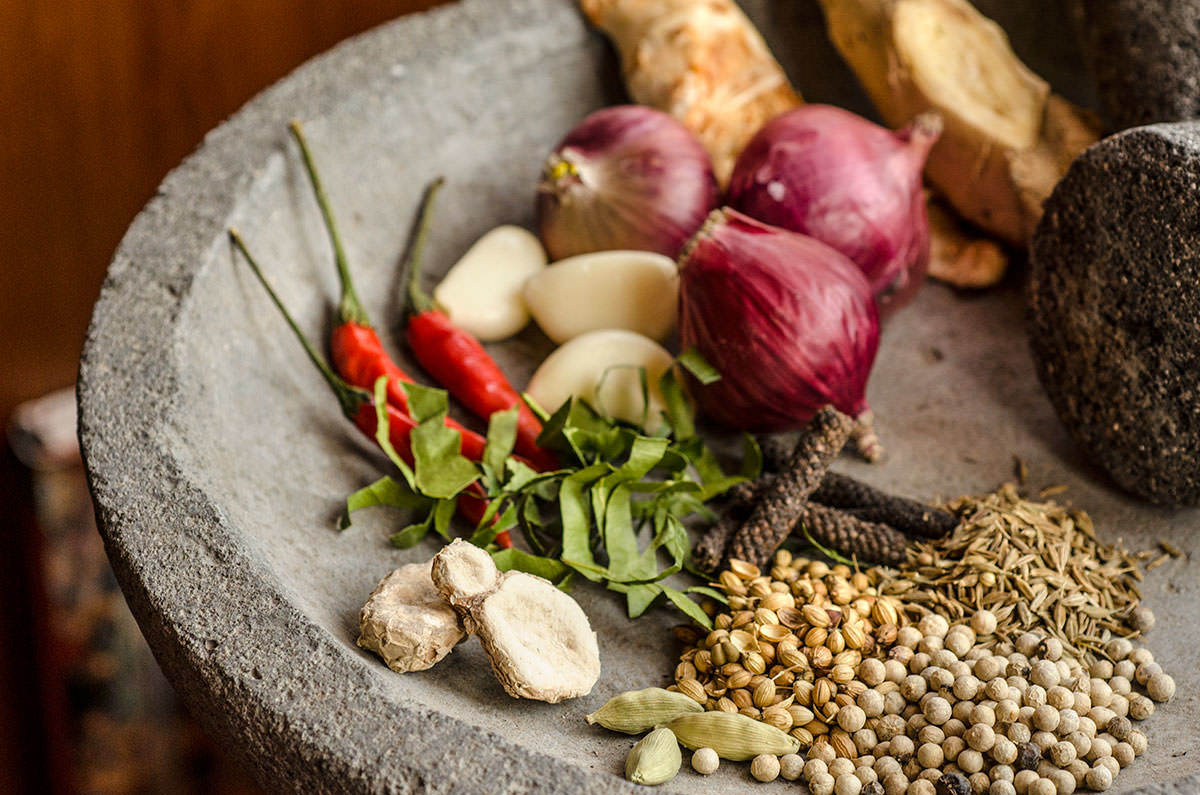 In Bali, in Indonesia, this spice paste is the foundation for all sorts of dishes, particularly for meat, fish, and poultry marinades. Feel free to make a double recipe, you can freeze the extra spice paste for months. 
Method
1

Reduce all ingredients to a fine paste in a food processor, or if you prefer, in a rough mortar, like with a sambal oelek.