Almond and tomatillo beef tongue (lengua almendrada)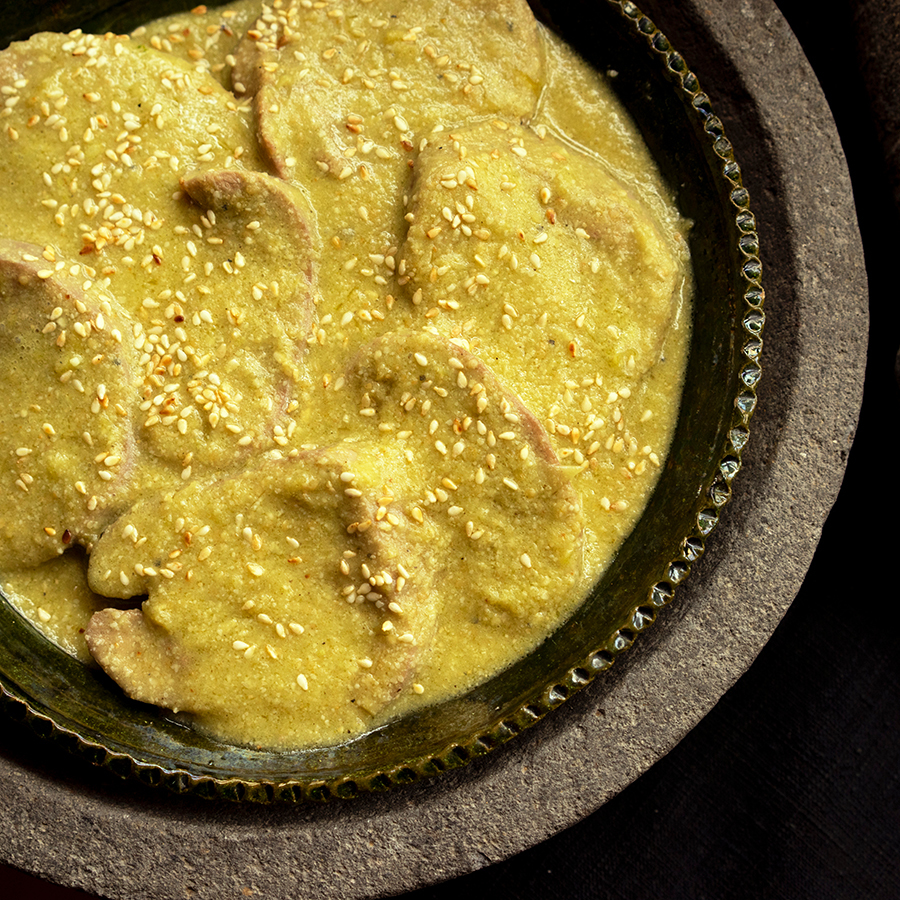 A typical meal from Mexican neighbourhood restaurants or comida corrida, where bistro classics of yesteryear were offered. Serve with hot tortillas or rice pilaf.
Ingredients
3 lbs beef tongue or 2 veal tongues
1 carrot
1 celery stalk
1 onion
2 garlic cloves
3 cloves
1 tsp oregano
1 tsp peppercorns
¼ cup raisins
4 cups cooked or canned tomatillos
4 green shallots
¼ cup fresh coriander, chopped (opt.)
½ cup white almonds
¼ cup roasted sesame seeds
4 Tbsp lard or olive oil
Method
1

Put the tongue in a pan of cold water and soak for 15 minutes. Discard the water.

2

Refill with a generous amount of cold water. Bring to a boil and skim.

3

Add carrot, celery, onion, garlic, cloves, oregano, bay leaves and pepper.

4

Reduce heat to medium-low, cover and cook slowly until the tongue is tender when a small knife is inserted (2-3 hours). Turn off the heat and let rest for 2 hours.

5

Place the Pasado chilies and raisins in a bowl and barely cover with warm water.

6

Remove the tongue and discard the rough skin. Strain the broth and set aside.

7

Drain the cooked tomatillos and put in a blender with the drained chilies and raisins. Add shallots, fresh coriander, almonds and ¾ of the sesame seeds. Pour 1 cup of broth and reduce to a creamy sauce. If needed, add more broth to achieve the desirable consistency for coating. Taste and add salt if necessary.

Heat a pan on medium. Pour in oil and then the sauce. Cook for 5 minutes. Taste and correct for salt.

8

Cut the tongue into attractive slices then poach in the sauce for 5 minutes to reheat.

9

Place the tongue and sauce in a large dish, garnish using the remaining sesame seeds.