Almond, clementine, spice cake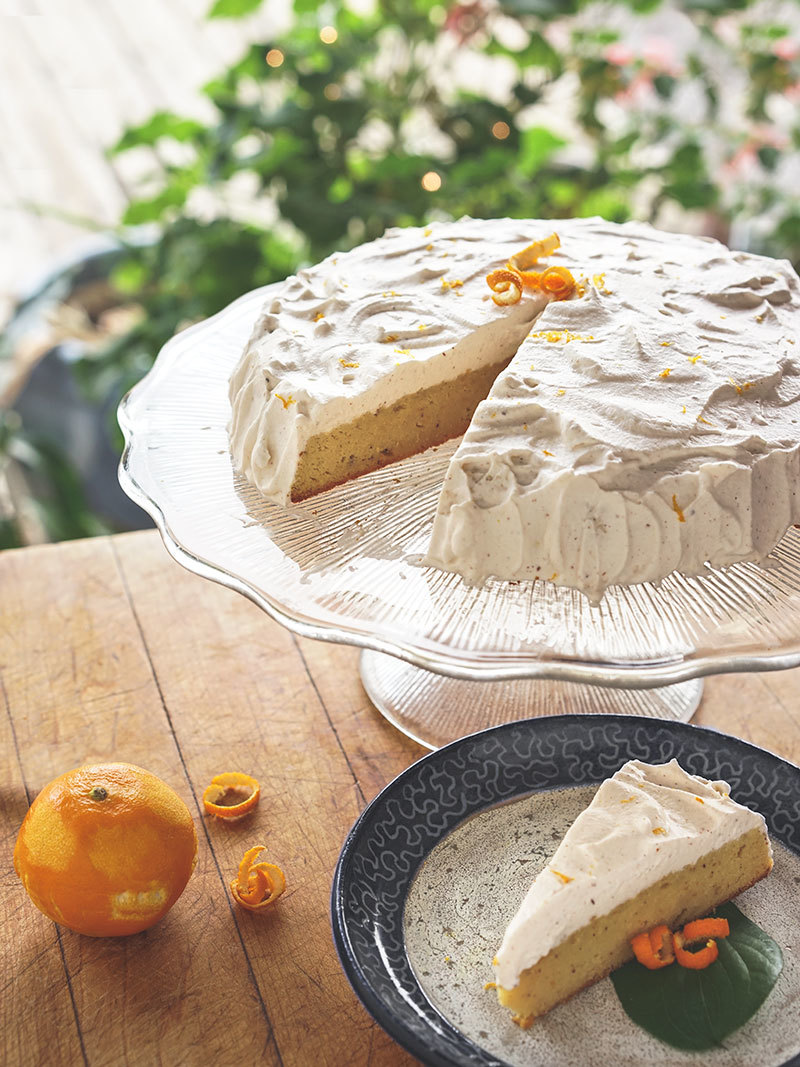 This flour-less cake marries the delicate fragrance of citrus with spices that are so reminiscent of the Holidays. If possible, use organic clementines. 
Ingredients
4-5 clementines
1 Tbsp Gingerbread Spices, ground
¼ tsp salt
4 large eggs
½ cup un-salted butter, melted
2½ cups ground almonds
2 tsp baking powder 
Spice Whipping Cream
1 cup 35% whipping cream
2 Tbsp sugar
1 tsp Gingerbread Spices, ground 
1 tsp vanilla extract 
Method
1

Place clementines in a casserole filled with water, cook on medium heat for 2 hours. Let cool completely, remove seeds if necessary.  

2

Pre-heat oven to 375 °F.

3

Butter and flour coat an 8-inch springform pan.


4

Place all ingredients in a blender until a smooth dough a formed. 

5

Pour into the mold and place on the central grill of the oven for approximately 1 hour or until a toothpick comes out clean when removed from the center of the cake. If the cake tends to cook too quickly on top, cover the mold with aluminum foil for the remaining cooking time.  

6

Let cool completely, pass a knife blade between the cake and the mold to unmold the cake.
Spiced Whipping Cream
1

Place whipping cream, spices and sugar in a cold bowl, whisk until firm peaks are formed.


2

Ice the cake with whipping cream.


3

If desired, garnish with clementine zest.