Anisbredele - Alsatian Anise Christmas Cookies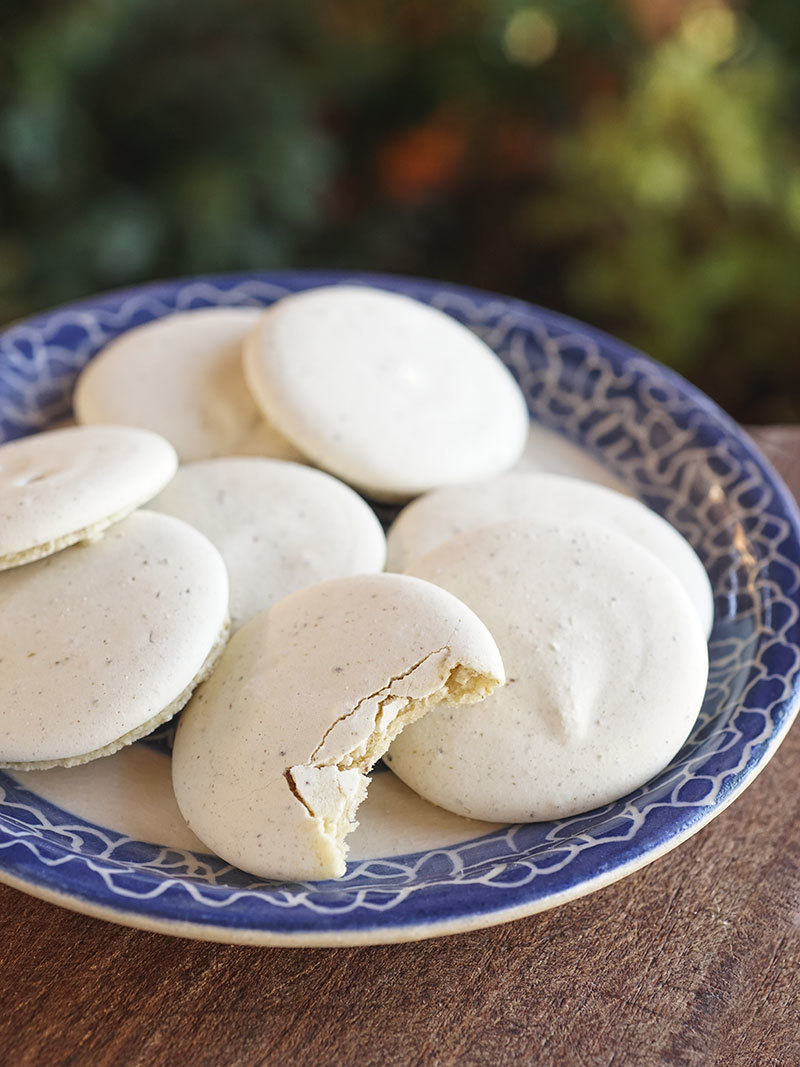 Bredeles are petits fours or cookies originally from Alsace, France. They're especially popular during the Holidays – and the assortment is quite varied. These are particularly light, crispy and creamy, all at the same time. As they must dry overnight, it's preferable to prepare them the day before and bake them the following morning.

Ingredients
1 Tbsp + 1 tsp aniseeds
1 cup + 2 Tbsp sugar
3 eggs
1 cup + 2 Tbsp flour
Method
1

Line two cookie sheets (around 18 x 13 inches) with parchment paper. 

2

Grind half aniseeds with 1 Tbsp sugar. Set aside. 

3

Beat eggs and sugar in a mixing bowl until combination becomes pale and thick (about 5 to 7 minutes).


4

Sift flour on top of egg and sugar blend. Add ground aniseed and aniseeds. Continue beating until flour is incorporated. 

5

Using a spatula, transfer preparation into a pastry bag. 

6

Make little macaroons using about 2 Tbsp of preparation each. Leave about 3 cm between each macaroon.




7

Let cookies dry overnight at room temperature.


8

Next day, preheat oven to 350 °F.

9

Place cookies in oven and bake for approximately 20 minutes. Aniseed bredeles should remain pale and form a dome.