Apple and celery root purée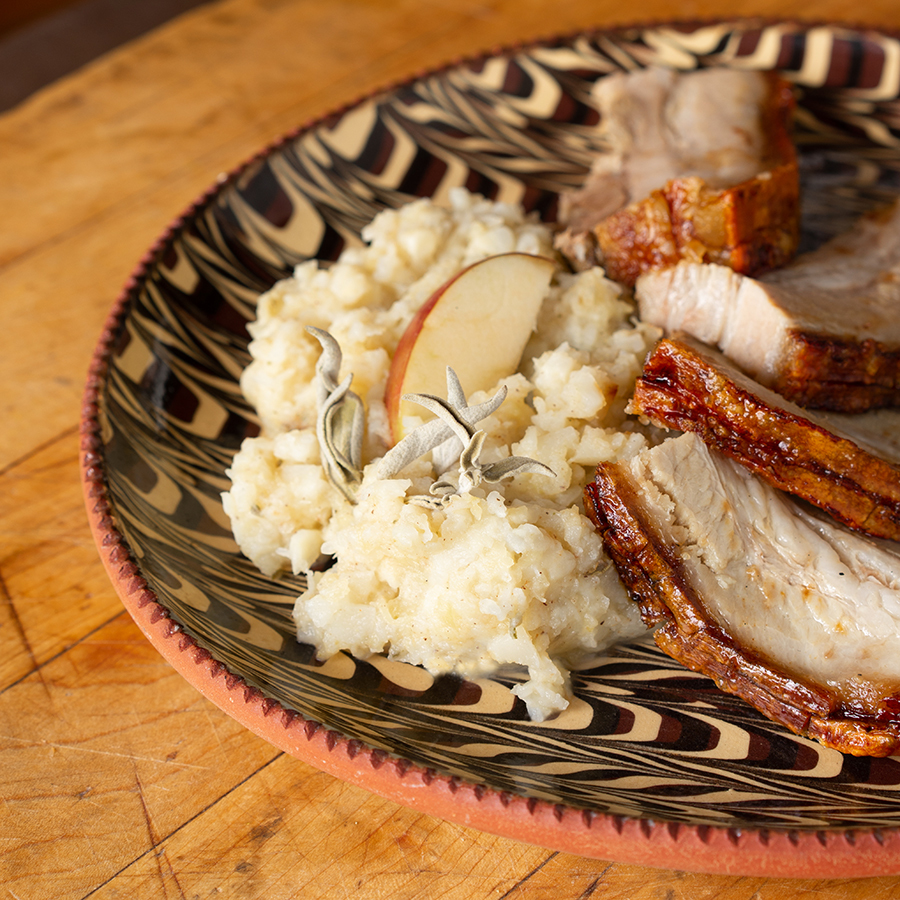 A simple fall recipe that takes full advantage of apple season! It's a great side for sausages, black pudding, roast pork and wild meats. For this recipe, we prefer using dried sage (because it's more flavourful), naturally, if you have fresh sage on hand the results will be delicious.
Method
1

Peel, dice and cube the celery root and apples. Measure an approximation of the quantities required.

2

Place the diced celery root in a pan and barely cover with water. Add a pinch of salt. Bring to a boil.

3

Cook for 5 minutes and add the apple cubes on top. Cover, lower the heat and boil for 5-10 more minutes.

4

Drain well once the apples and celery root are tender. Place the contents in another pan and cook for 2 minutes more, to dry out.

5

Mash with a pestle to the desired consistency. Roll the sage between your hands to crumble then incorporate into the purée along with the mace, white pepper and butter. Taste, if necessary correct the salt and seasonings. Keep hot until ready to serve.

6

This purée reheats well in the microwave as it contains very little starch.