Apple Zucchini Muffins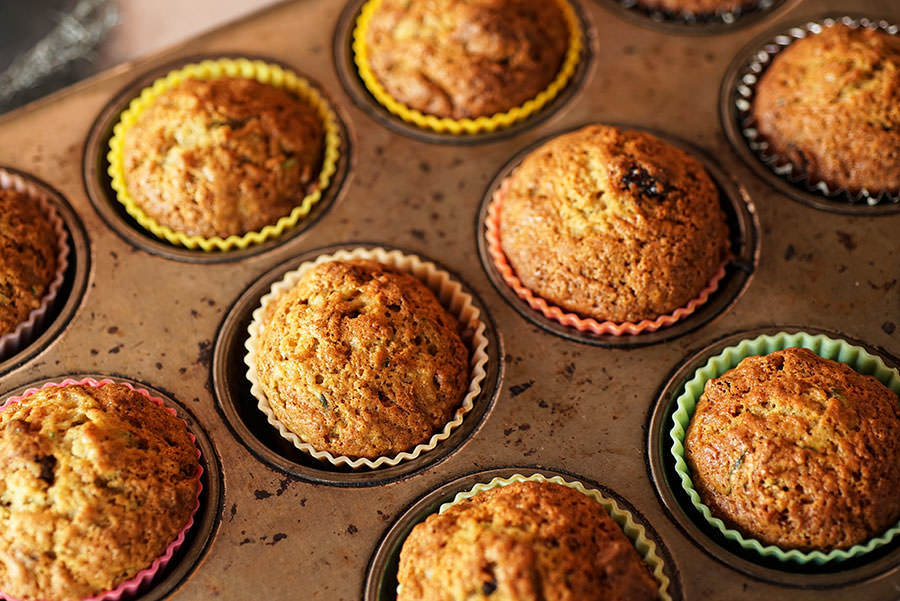 These zucchini muffins are delicious and moist! Makes about 12 muffins.
Ingredients
2 cups flour
1 cup white sugar
2 tsp baking soda
2 tsp Mulling Spices, ground
1 pinch salt
2 cups zucchini, grated
1 apple, grated
¾ cup dried cranberries
¾ cup walnuts or pecans, chopped
3 eggs
1 cup vegetable oil
1 tsp vanilla extract
Method
1

Preheat oven to 350 °F.

2

Mix together flour, sugar, baking soda, spices, and salt.

3

Incorporate zucchini, apple, cranberry, and nuts into the dry mixture.

4

In a large bowl, beat eggs, oil, and vanilla extract. Pour over flour and zucchini mixture. Use a spatula to combine until dry ingredients are just moistened.

5

Pour mixture into floured muffin mold.

6

Bake for around 20 minutes.