Avocado aioli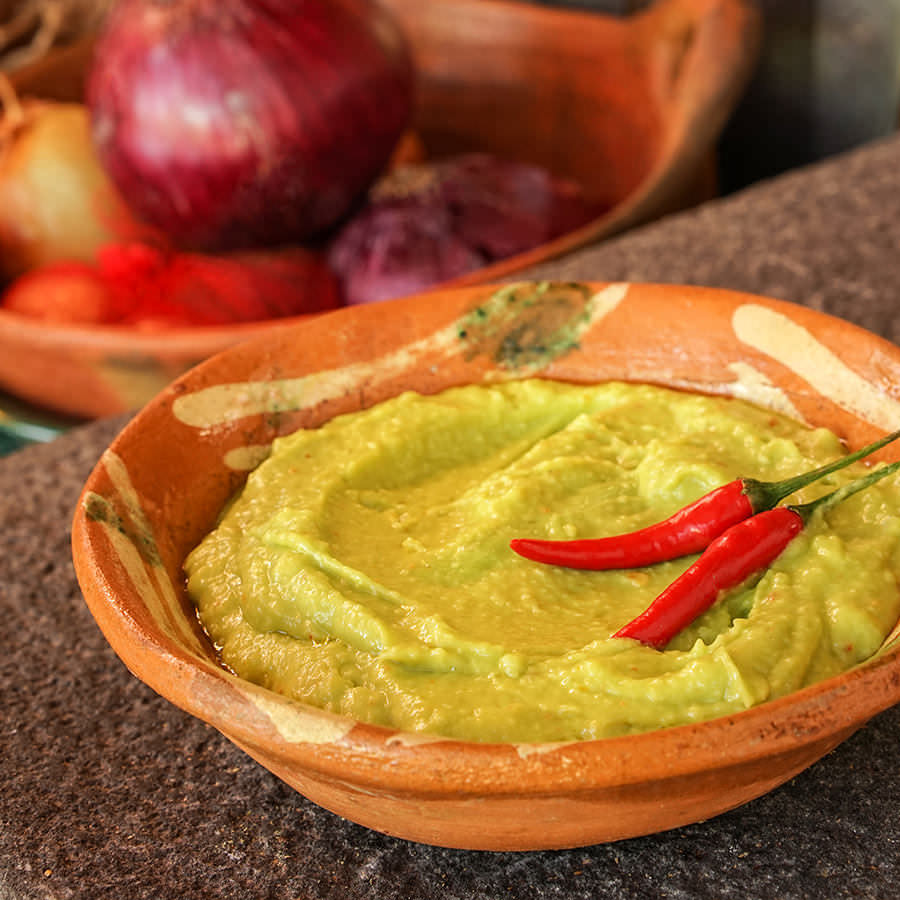 This aioli is great with vegetables, seafood, fish, and leftover cooked meats. It keeps for a few days. Before putting it in the fridge, pour on a thin layer of olive oil or press some cling wrap directly on it to prevent browning.
Method
1

Put onion flakes and chile in a mortar and grind to a fine powder. Add garlic and salt and reduce to a paste.

2

Place the purée in a blender with the avocado and lemon juice. Blend slowly while drizzling the oil little by little.