Ayam Goreng - Indonesian Fried Chicken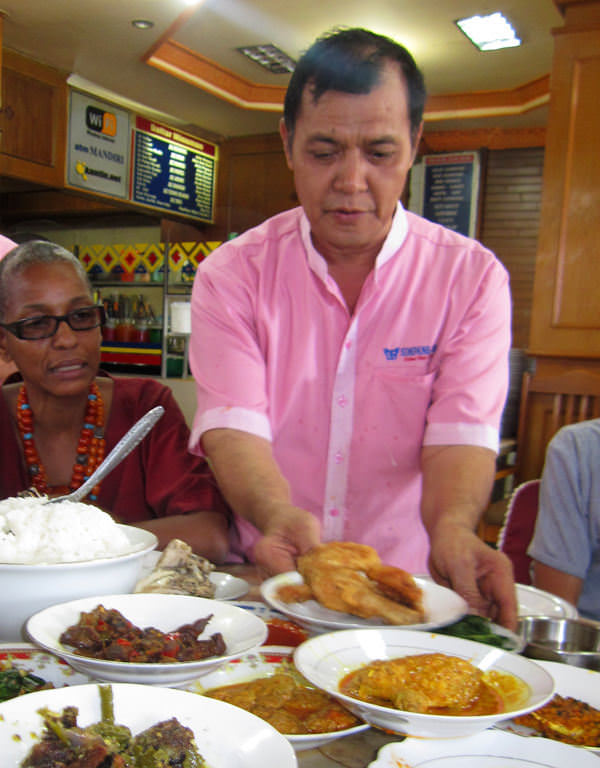 Fried chicken is among the few dishes embraced worldwide. In Padang, Indonesia, fried chicken is known as Ayam Goreng. There it is prepared with fresh spices and we recommend the same.
In Parapat, Indonesia, we met a woman at the market who prepares all the bumbus ("spice pastes") for her customers. We were intrigued, so we purchased several of her bumbus. She gave us the following recipe.
Method
1

In a mortar and pestle, grind the coriander seeds.

2

In an oelek (Indonesian mortar and pestle) or a food processor, grind the ginger, lemongrass, fresh turmeric, galanga, garlic and the shallots. Add the remaining spices.

3

Marinate the chicken in this bumbu for a few hours.

4

Fry in hot oil (350°F).