Bacon Grilled Plantain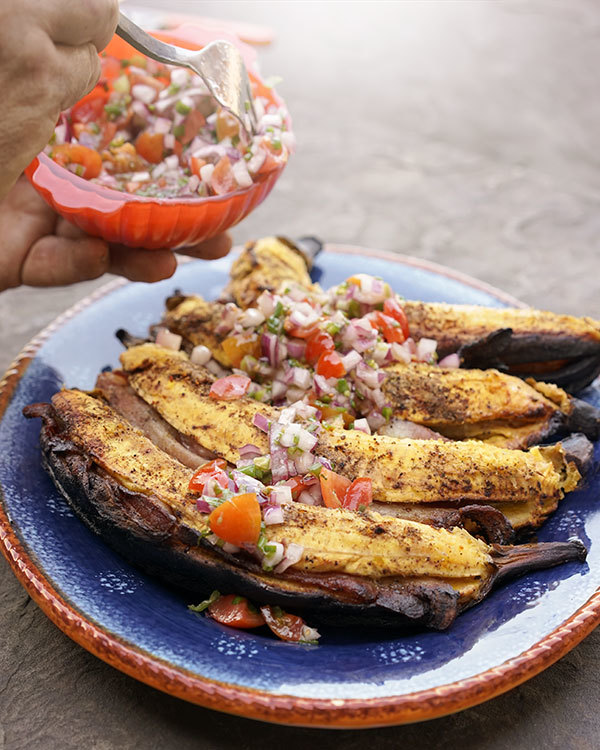 The inspiration for this recipe came from a treat we enjoyed at a snack shack in the Kalinago territory on the island of Dominica. The plantain was served with smoked herring, we settled on bacon for our version and we think we're on to something!
Ingredients
4 firm plantains
4 slices of bacon
2 Tbsp Caribbean Layover spice blend, ground
½ tomato
4 green shallots 
Fresh or dry habanero, to taste   
¼ tsp thyme
Salt, to taste
Juice of 2 limes
¼ cup coconut oil or olive oil 
Method
1

Heat the grill. Make a slit along the length of the plantain.

2

Insert a slice of bacon into the opening. Lift the plantain skin, without removing it totally and sprinkle on the spice blend.

3

Place the plantains on the grill. Cover and cook on low heat for 45 minutes, until the plantain is cooked. Don't worry if the skin burns slightly.

4

Meanwhile, chop the tomato, shallots, chile and thyme. Incorporate the salt, lime juice and oil. Set aside.

5

Remove the plantains from the fire when cooked. Remove the skin and serve with the garnishes.