Baked beans with tomato and smoked paprika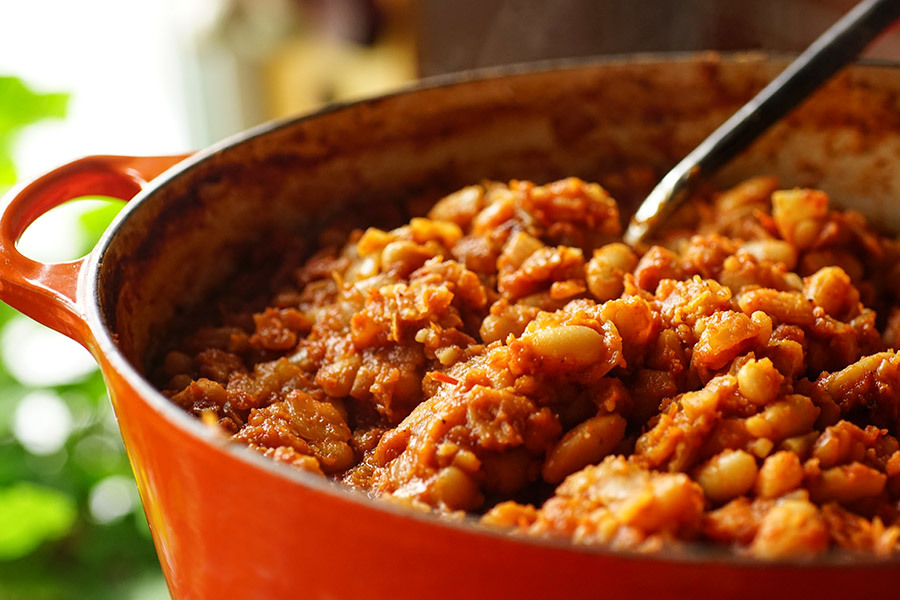 A delicious twist on classic tomato baked beans, a typical British breakfast dish.
Ingredients
2 Tbsp vegetable oil
4 onions, minced
3 cloves garlic, chopped
1 can tomatoes (796 ml)
1 Tbsp oregano
4 Tbsp smoked paprika
Salt to taste
Pepper to taste
1 cup water
4 Tbsp white wine vinegar
6 cups white beans, cooked
Method
1

Heat a pot on medium. Sauté onion and garlic in oil for 6-8 minutes.

2

Purée tomatoes in a food processor or blender.

3

Add tomatoes to a pot with onion, paprika, salt, pepper, water and vinegar. Bring to a boil and remove heat.

4

Preheat oven to 350°F.

5

Place beans and tomato sauce in a large, oven-proof pot.

6

Bake for 1 ½ to 2 hours.