Balinese Tofu and Vegetable Curry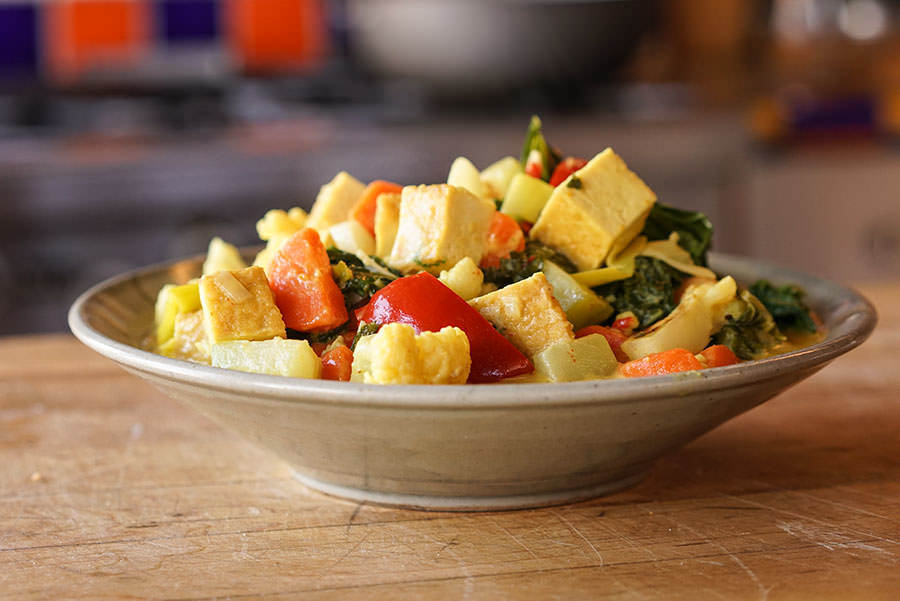 Choose firm vegetables for this curry. In Bali, the preferred ingredients for this kind of curry are chayote, cabbage, carrot, squash and green beans.
You could also make this recipe with tempeh or even just vegetables.
Ingredients
4 cups coconut milk
4 shallots, sliced
2 cloves garlic, chopped
1½ Tbsp Base Gede, ground
8 cups firm vegetables
2 blocks firm tofu (or tempeh)
Salt to taste
Method
1

Pour coconut milk, shallots, garlic and Base Gede in a large pot. Bring to a boil.

2

Meanwhile, chop vegetables into more or less equal sized pieces. Add each vegetable one at a time according to its cooking needs. Salt to taste. When the vegetables are almost cooked, add cubed tofu. Cook a few minutes more.