Barley, grape and grilled beef salad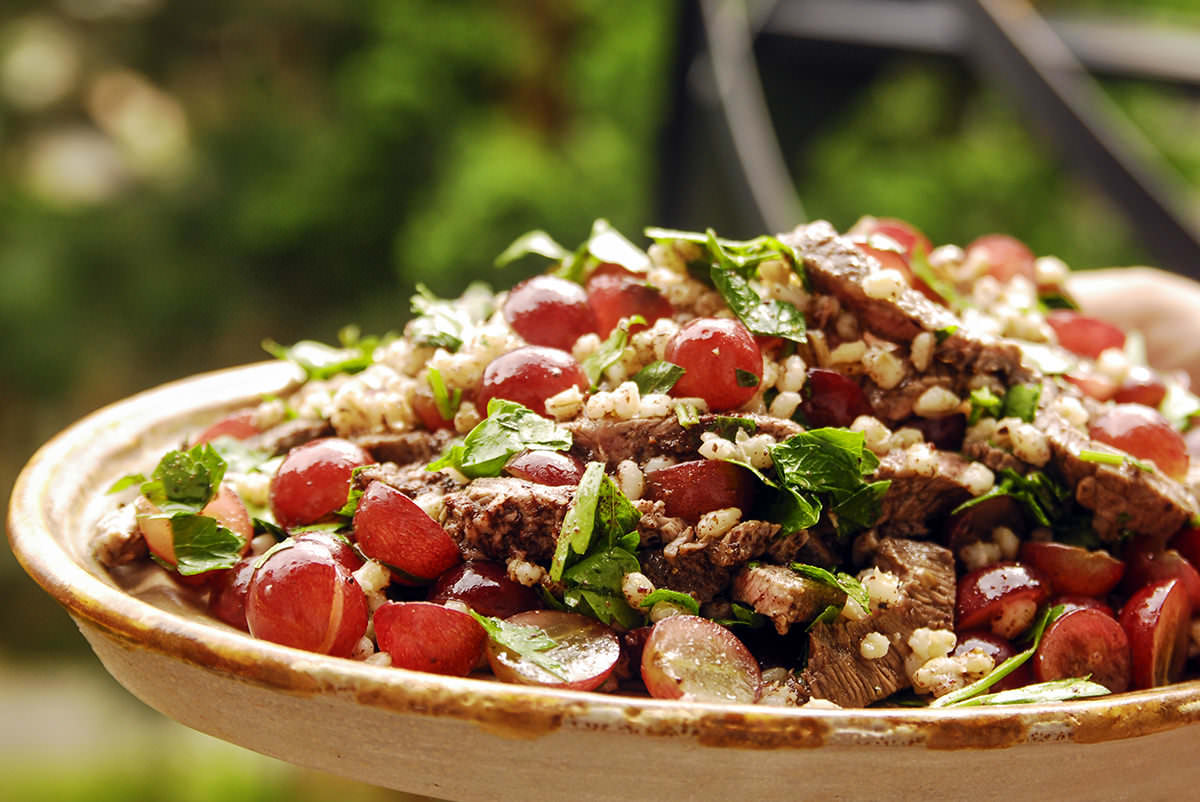 The combination of ingredients may be surprising, but believe us, this fresh salad is a delicacy! Can be served as an appetizer or as a light meal.
Salad
1/3 cup pearl barley
1 lb beef sirloin (1/4-inch thick)
2 cups red grapes
½ bunch parsley
Salt, pepper
Marinade
Dressing
Method
1

Cook barley in 3 cups of water until cooked al dente (around 30 minutes).

2

Drain and refrigerate. Set aside.

3

Mix marinade ingredients together and marinate beef for about 1 hour.

4

Grill meat for one minute on each side, ensuring it's still bloody in the center.

5

Halve grapes.

6

Chop parsley.

7

Mix dressing ingredients together.

8

In a large bowl, mix grapes, barley, parsley and dressing.

9

Slice the beef into thin strips. Add to the salad.

10

Mix everything together and adjust seasoning. Serve.