Basic tomato sauce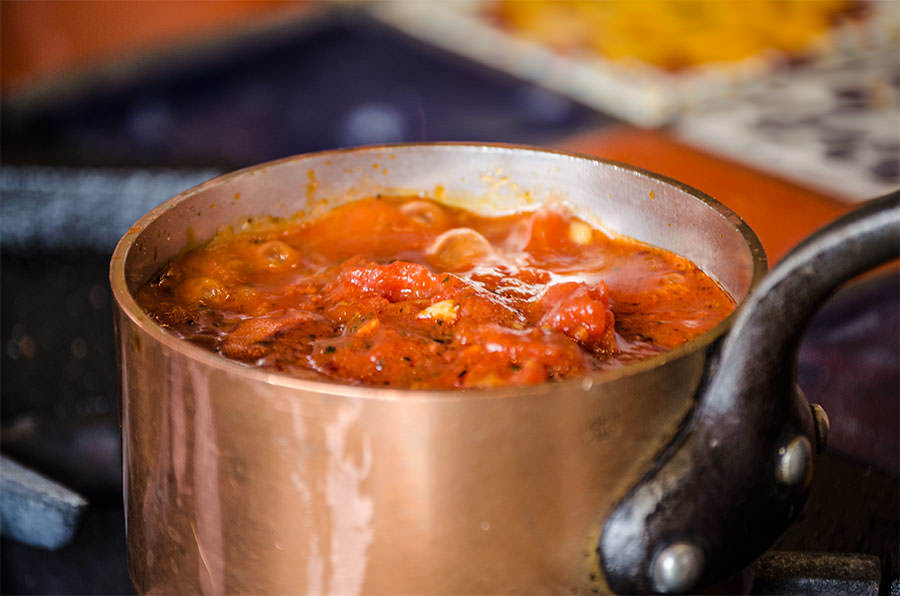 Here's a classic sauce that can be made in large batches and frozen at the end of the summer when tomatoes are cheap and at their best. Infusing the herbs with garlic in olive oil at the beginning of the recipe allows you to create a fragrant, basic sauce. 
Later on, other ingredients or more herbs can be added to further enhance the sauce.
Ingredients
2 lbs (1 kg) very ripe tomatoes
3 Tbsp olive oil
2 garlic cloves, finely chopped
2 tsp Mediterranean herbs
Salt to taste
1 Tbsp black pepper, ground
Sugar (optional)
Method
1

Blanch tomatoes for 1 minute in a pot of boiling water. Remove and place in a bowl of cold water.

2

Peel tomatoes and cut in quarters. Set aside.

3

Heat olive oil in a pan on medium heat. Add garlic and herbs. Cook 1 to 2 minutes until garlic becomes golden.

4

Add tomatoes, salt and pepper. Bring to a boil; let simmer for 30 minutes. Taste and add a generous pinch of sugar if the sauce is too acid.