BBQ Bloody Caesar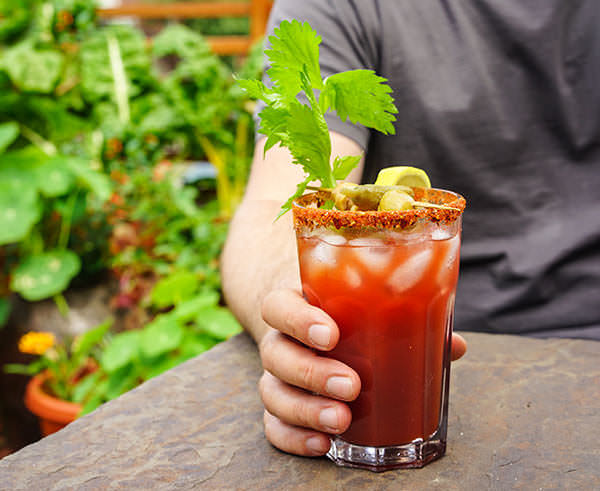 A variation of the Canadian classic. The BBQ blend adds a smoky spike to the thick, umami clamato. Be careful in your hot sauce selection- the spices add a good bit of heat themselves.
* You can also use our Svanetian salt, but remember to omit the salt in this case.

Ingredients
2 lemon wedges
1 Tbsp Classic BBQ blend,ground (or staff BBQ)
½ Tbsp salt
Ice
4 oz Clamato juice
1 splash Worcestershire or soy sauce
1 dash tabasco
1 oz vodka
Pickle
Method
1

To rim the glass, mix the BBQ blend with the salt and spread on a plate. Rub the lemon wedge around the rim of the glass to moisten it, then turn the glass upside down and dip it in the spice and salt mixture. Make sure the rim is well coated with spices.

2

To mix the cocktail, put the ice cubes in the glass first. Add the Clamato, Worcestershire, and tabasco. Add the vodka and give it a light stir. Garnish with pickle and lemon wedge. Serve.