BBQ Pork Brochettes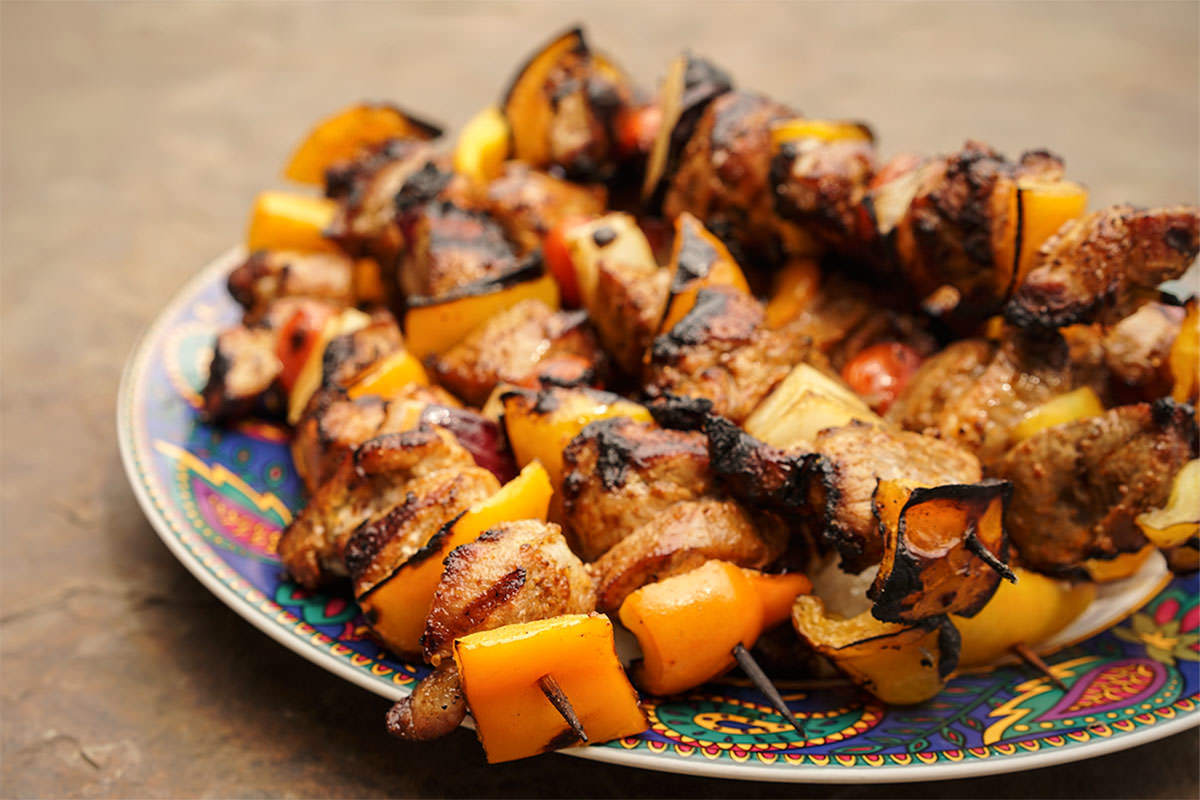 This recipe is equally great with chicken, beef or lamb; simply adjust the cooking time to suit your choice of meat.
For 4 brochettes.

Ingredients
1½ lbs pork shoulder, cubed
3 Tbsp Staff BBQ spices, ground
Salt to taste
4 Tbsp olive oil
1 cup grape tomatoes
2 bell peppers, vary colours
1 onion
Method
1

Mix the meat, spices, salt and olive oil in a bowl.

2

Cut peppers and onion the same size as the meat cubes.

3

Skewer alternately the meat and vegetables.

4

Grill on medium heat until the meat is cooked (5-7 minutes).

5

Serve with lemon wedges.