Beauce vinaigrette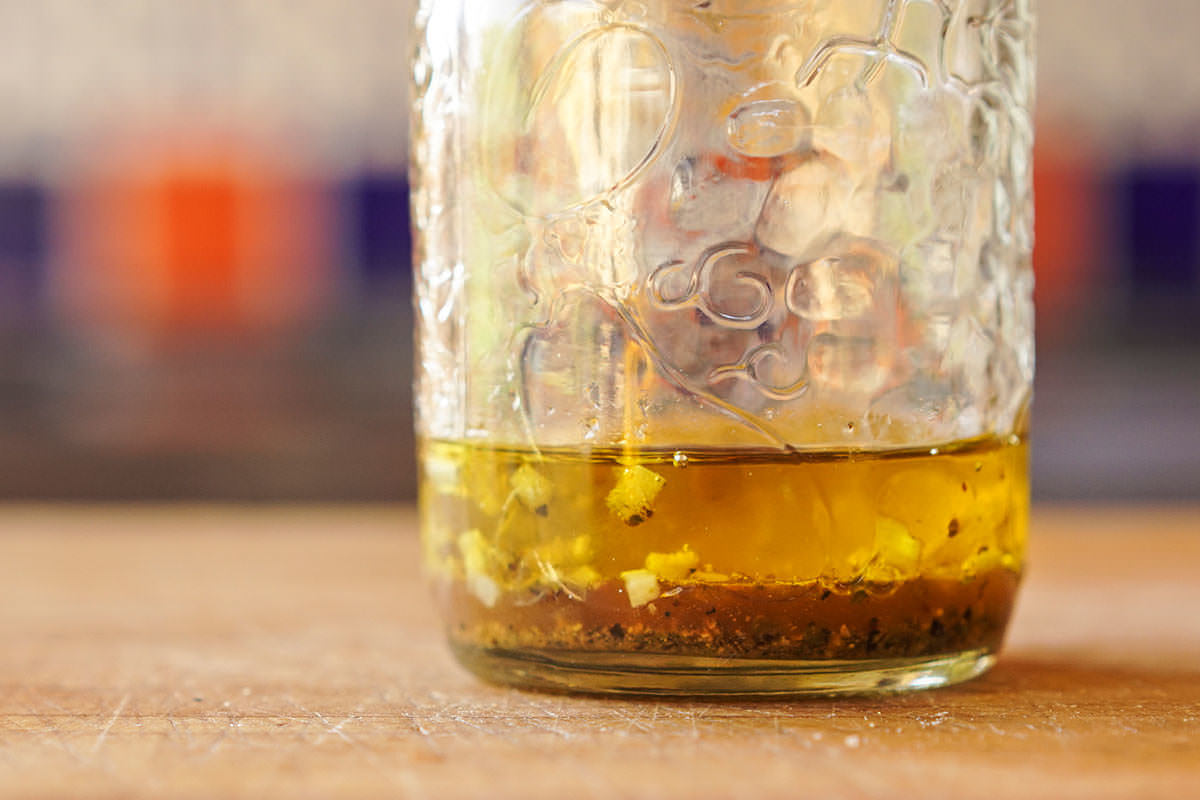 This  Salt-Sweet-Aromatic vinaigrette is a creation from our catering days. Its name comes from the Beauce region, a part of Québec known for its maple syrup.
Ingredients
3 Tbsp cider vinegar
2 cloves garlic, grated
1 Tbsp 8 Pepper blend, ground
1 tsp sea salt
3 Tbsp maple syrup
6 Tbsp sunflower oil
Method
1

Put all the ingredients, except oil, in a jar. Mix well and set aside for 2 minutes.

2

Add oil and mix well.