Beef and Prune Tajine with Creton Spices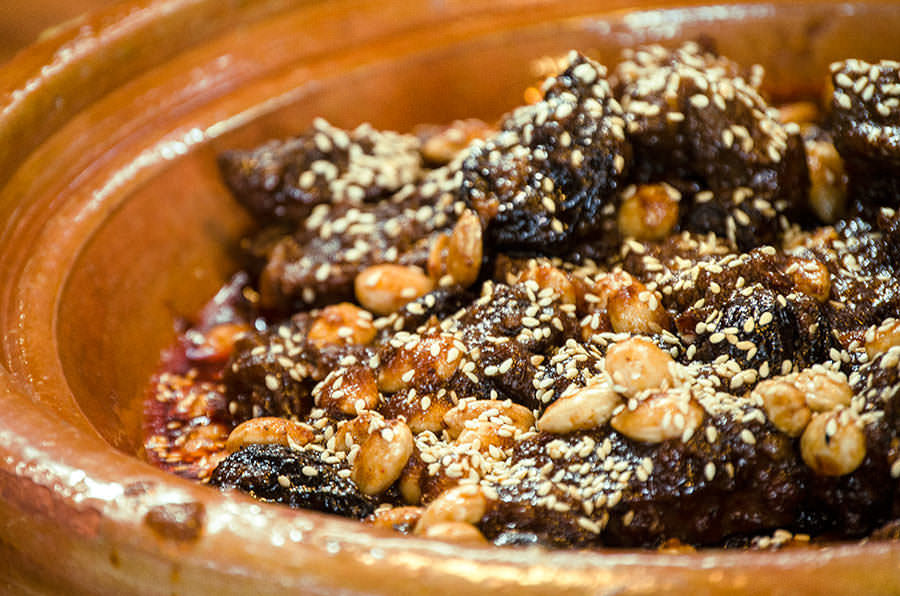 Culturally and geographically, these two dishes - tajine and creton - are diametric opposites. Interestingly, both are prepared using fragrant spice blend blends, yet another example that confirms the effectiveness of the interchangeability of spice blends.
Ingredients
3 lbs beef chuck, in large cubes
3 tsp Creton Spices, ground
2 large onions, grated
2 Tbsp fresh ginger, chopped
10 Tbsp butter
2 Tbsp paprika
1 Tbsp salt
1 lb prunes
4 Tbsp dark honey
Garnish
Method
1

Place beef and only 2 tsp of Creton spices in a tajine or an enamel cast iron pot. Add onions, ginger, butter, paprika, salt and a small glass of water.

2

Place the covered tajine on low heat and let simmer slowly for 1½ hours.

3

Meanwhile, put the prunes in a bowl with the remaining teaspoon of Creton Spices. Barely cover with warm water and set aside.

4

When meat is tender, add honey, prunes and remaining water. Cover and cook for another 5 minutes. Turn off heat and let rest for 15 to 30 minutes. Garnish with almonds and sesame seeds and serve.