Beef Carpaccio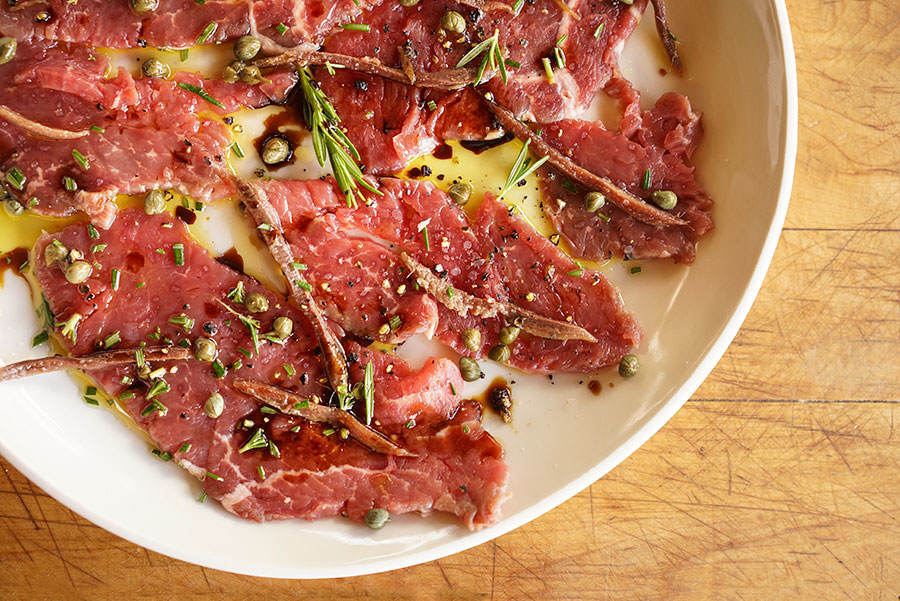 As with all raw meat dishes, it's important you buy the highest quality meat possible and ask your butcher about it.
Ingredients
1 lb beef tenderloin
12 anchovy filets
3 Tbsp capers
4 Tbsp olive oil
2 Tbsp balsamic vinegar
2 tsp red Phu Quoc pepper, cracked
1 tsp fresh rosemary, chopped
Salt to taste
Method
1

Put plates in the fridge for 20 minutes. Cut beef into very thin slices and place on plates.

2

Spread ingredients evenly over beef slices.