Beer-sautéed chicken with black cardamom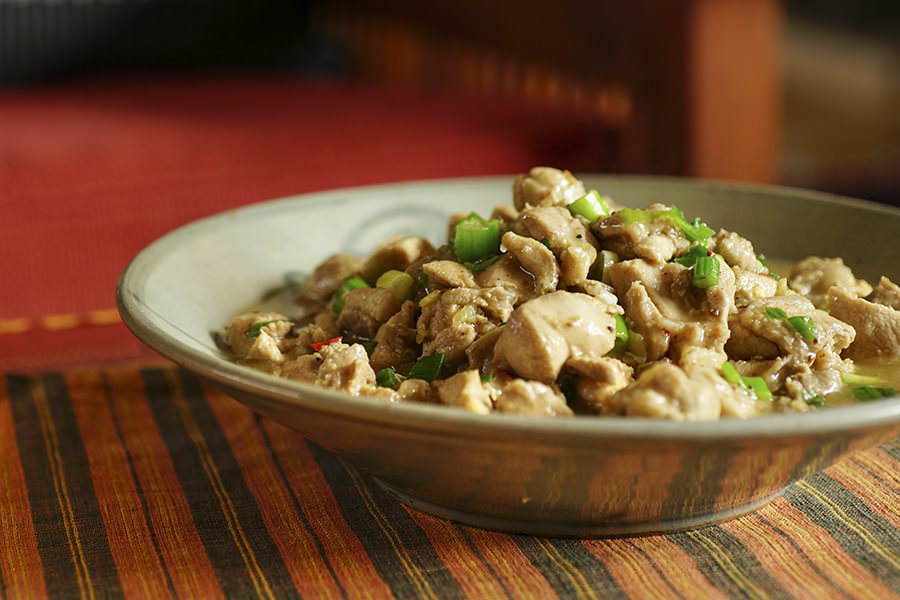 Chinese black cardamom gives this dish a camphorous, roasted fragrance, which goes well with the anis flavours of the Chinese five spice.
Ingredients
3 Tbsp rice vinegar
1 Tbsp Chinese five spice, ground
1 tsp salt
4 deboned chicken thighs, diced
1 Tbsp corn starch
Vegetable oil
1 chunk fresh ginger, grated
3 cloves garlic, minced fine
1 cup beer (blond)
1 Tbsp Chinese black cardamom, ground
3 green onions, sliced
Method
1

Mix the vinegar, salt, and five spice in a bowl. Add the chicken and marinate for at least 2 hours.

2

Remove the chicken and mix it into the corn starch well.

3

Heat the oil in a work over a high flame. Blanch the chicken in the hot oil quickly and remove, leaving the oil in the wok.

4

Add the garlic and ginger to the wok and brown for about 2 minutes.

5

Add the chicken, beer and cardamom, simmer until chicken is thoroughly cooked.

6

Garnish with fresh green onions and serve.