Beets Apicius Salad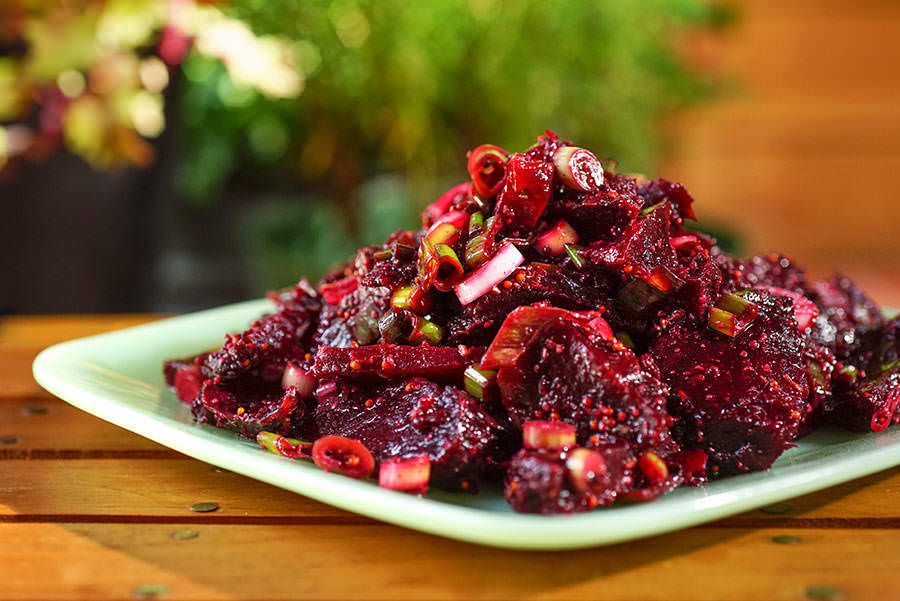 We recommend oven roasting the beets instead of boiling them, they'll be much better! You can also add a sliced apple or pear to the salad.
Ingredients
4 cups cooked beets
1 Tbsp Apicius spices, ground
¼ cup wine vinegar
1 tsp salt
1 shallot, minced
2 Tbsp Whole-grain Mustard
½ cup olive oil
¼ cup parsley or celery leaves
Method
1

Peel and slice the beets.

2

Place all the ingredients in a bowl and mix well.

3

Let rest for 30 minutes. Toss again and serve.