Berbéré Roast Chicken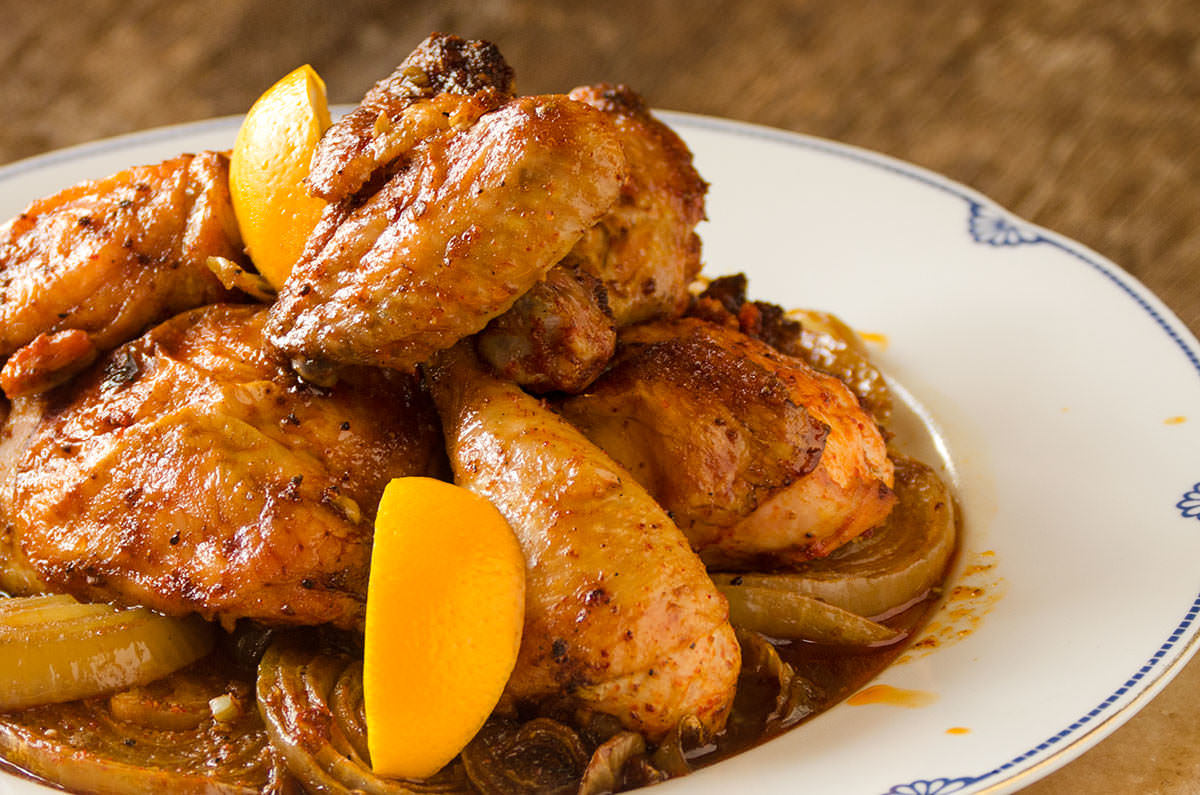 Berbéré is to Africa what curry is to the Indies: a traditional and highly aromatic blend of spices. This traditional blend is inspired from our travels to Ethiopia. It is commonly used in stewed meats and poultry recipes.
Ingredients
3 Tbsp Ethiopian Berbéré, ground
4 cloves garlic, chopped
3 Tbsp melted butter
3 Tbsp lemon juice
1 tsp salt
1 3- or 4-lbs chicken
4 onions
Method
1

Preheat oven to 375°F.

2

In a small bowl, combine Ethiopian Berbéré, garlic, butter, lemon juice, and salt.

3

Cut chicken into eight pieces. Brush with spice mixture.

4

Slice onions into thick slices.

5

In a broiler, place onions in bottom and chicken slices on top.

6

Roast for one hour. Baste occasionally with cooking juices.