Berry and Frangipane Tart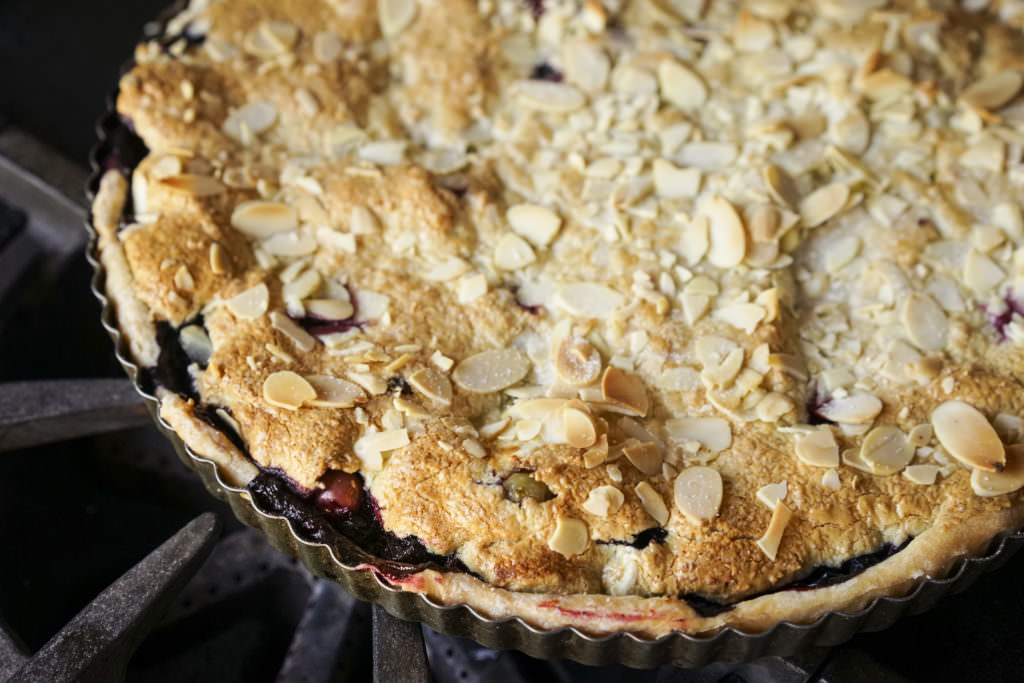 Frangipane is a sweet almond paste that's used, among other things, in galette des rois, or King Cake. It's absolutely decadent with pears, chocolate, or berries.
Method
1

Preheat oven to 350 °F.

2

In a food processor, grind almonds with sugar and sapote.

3

Add butter, eggs, flour, rum and salt. Beat until homogeneous and set aside.

4

Spread berries around the pie crust. Sprinkle on 3 tablespoons of sugar.

5

Spread frangipane over berries with a moistened spatula.

6

Sprinkle sliced almonds on top along with remaining ½ teaspoon of sugar.

7

Bake for around 30 minutes.

8

Let cool before serving.