Berry cobbler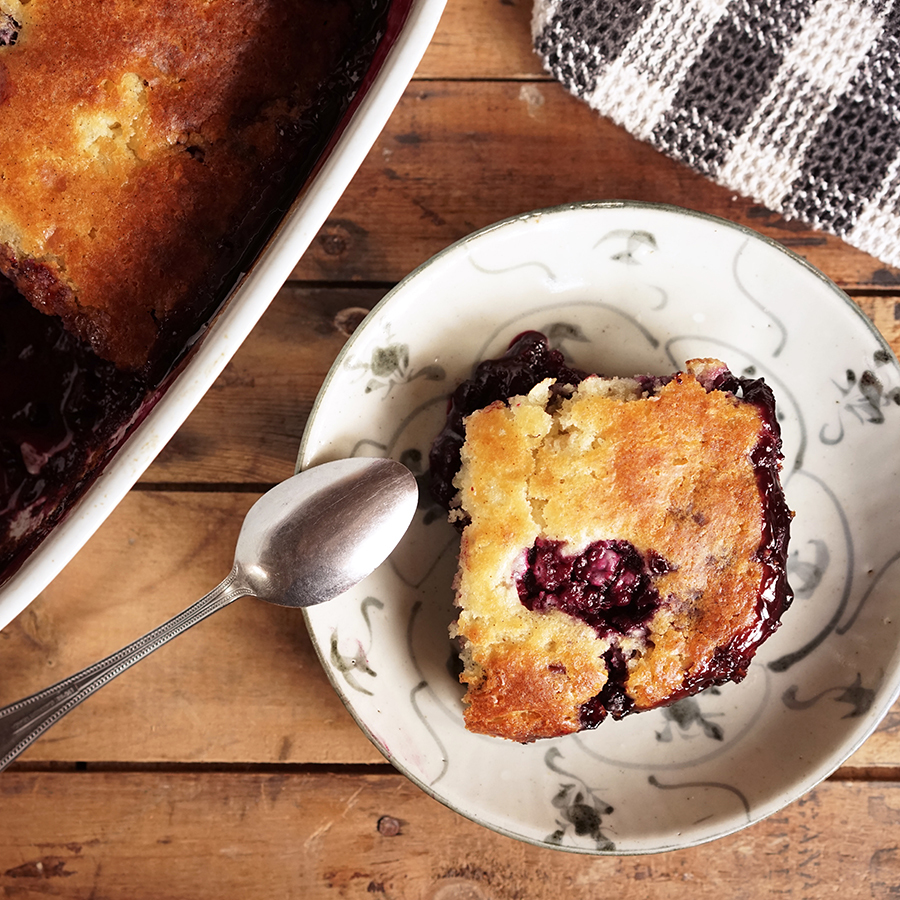 An easy to make, comforting dessert that spotlights summer berries. We used a combination of blueberries, honeysuckle (haskap) and Saskatoon berries, but feel free to use just one or a combination of berries of your choice. You'll also not regret adding vanilla and a pinch of lemon zest!
Ingredients
4 cups berries (blue, honey, Saskatoon,…)
½ cup sugar
1 lemon
Crust
1¼ cup all-purpose flour
3 tsp baking powder
1 pinch salt
½ cup sugar
½ cup cold butter, cut in cubes
1 egg, beaten
¾ cup milk
Method
1

Heat oven to 350 °F.

2

Mix the berries, sugar, lemon juice and lemon zest in an oven-proof dish. Set aside.

3

Mix flour, baking powder, salt and sugar in a large bowl.

4

Add the butter to the dry ingredients. Work butter into dry ingredients with a pastry cutter or two knives until they are reduced to pea-sized pieces.

5

Pour the milk and egg into a small bowl.

6

Slice the vanilla bean lengthwise and remove the little seeds with a knife. Add the seeds to the bowl of milk and mix.

7

Make an indentation in the middle of the flour blend and add the egg/milk blend. Incorporate delicately, until all the dry ingredients are moist.

8

Pour the dough on to the berries.

9

Bake in the oven for 40 to 45 minutes.