Birdie's favourite pasta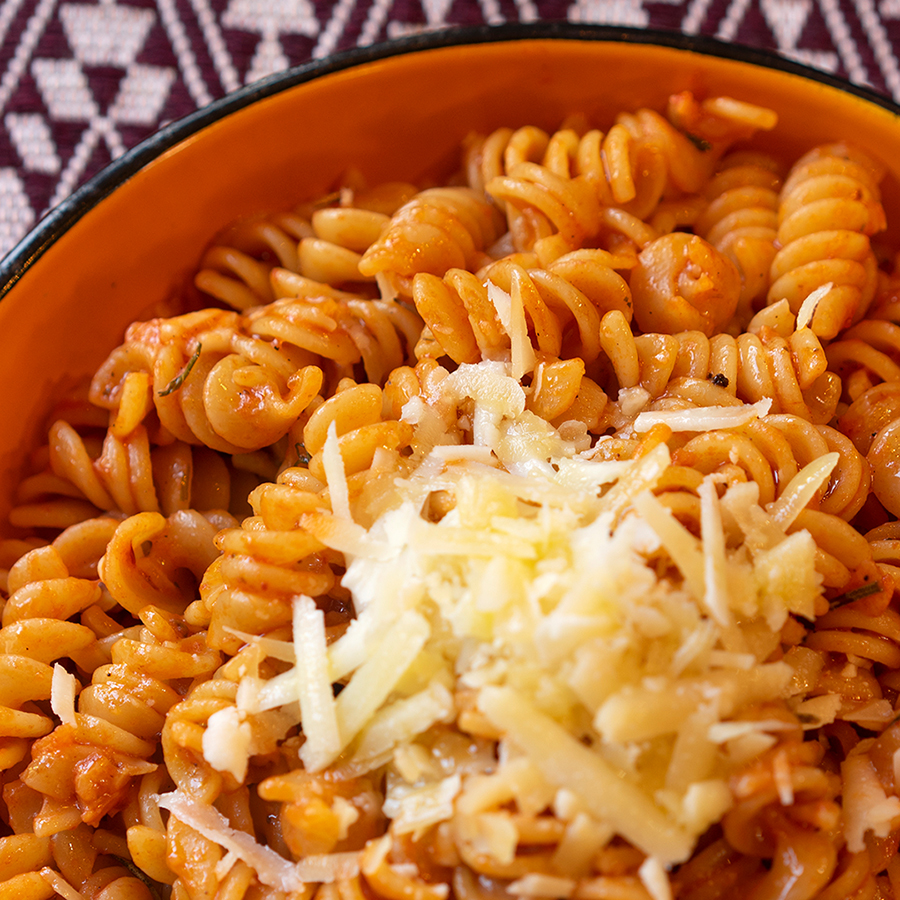 This is our granddaughter Allison's – a.k.a Birdie – favourite pasta recipe. When the inevitable need for a quick, simple recipe arises, this delicious dish, which appeals to the young as well as the young at heart, is easily prepared in 10 minutes.
This is an ideal main course or side and the recipe is easily adaptable to any taste; feel free to modify the choice of pasta, herbs, cheese, butter or olive oil, etc. The variations may impact the final texture of the sauce; adjust accordingly by adding some pasta water or olive oil.
Ingredients
1 lb pasta
¼ cup olive oil or butter
6 garlic cloves, chopped
¼ cup tomato paste
2 Tbsp Little Italy blend or Herbes de Provence
Freshly ground pepper, to taste
4 oz grated cheese (parmesan and/or romano and/or cheddar)
Dash of olive oil or piece of butter
Method
1

Boil 6 cups of water in a large pot. Salt to taste, then add the pasta. Stir occasionally to prevent the pasta from sticking.

2

Meanwhile, heat a large pan on medium. Pour in oil, chopped garlic and brown lightly while stirring constantly.

3

As soon as the garlic becomes odorant, add tomato paste and spices of your choice. Pepper generously. Continue to mix, allowing the oil to colour. Remove the pan from the heat if the pasta is not yet cooked.

4

As soon as the pasta is ready, set aside 1 bowl of pasta water then drain the pasta. Put the pan back on the heat and add ½ cup of pasta water. Mix well and once it begins to boil, add the drained pasta.

Mix quickly to coat completely. If needed, add some more past water, but not too much, as this dish should remain somewhat dry.

5

Remove from the heat and incorporate ¾ of the cheese.

6

Garnish with the remaining cheese, a dash of oil and/or a piece of butter – feel free to add freshly ground pepper.