Black Curry Duck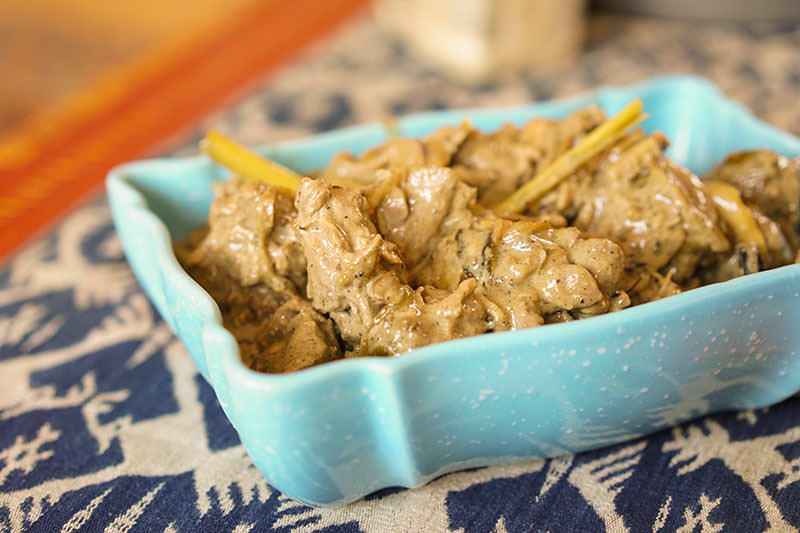 We often forget that it was the Scots who, in another age, planted their feet firmly on the tea plantations of Sri Lanka. The glass of scotch in this recipe remembers it well!
Ingredients
2 lb (1 kg) duck in pieces on the bone
400 ml coconut milk
3 goraka slices, soaked OR ¼ cup vinegar
3 garlic cloves, chopped
1 inch ginger, chopped
2 fresh chiles, chopped
2 Tbsp sugar
4 inch piece lemongrass
1 Tbsp black pepper, ground
4 Tbsp black curry, ground
4 green cardamom pods, cracked
1 glass Scotch
4 Tbsp coconut oil
12 curry leaves (opt.) OR 24 dry curry leaves soaked in water
3 large onions, sliced
Method
1

Place the duck, coconut milk, goraka, garlic, ginger, chiles, sugar, lemon grass, ground spices, cardamom, a dash of salt and enough water to cover everythig, into a pot.

2

Bring to a boil and let simmer for 1 hour. Add Scotch.

3

In the meanwhile, heat oil in a pan, add curry leaves and let sizzle for a few seconds. Add onions and cook on low heat for 15 minutes until they caramelize. Set aside.

4

Once the meat becomes tender, add onions and simmer for 10 minutes.

5

Serve with steamed rice.