Black Curry Pork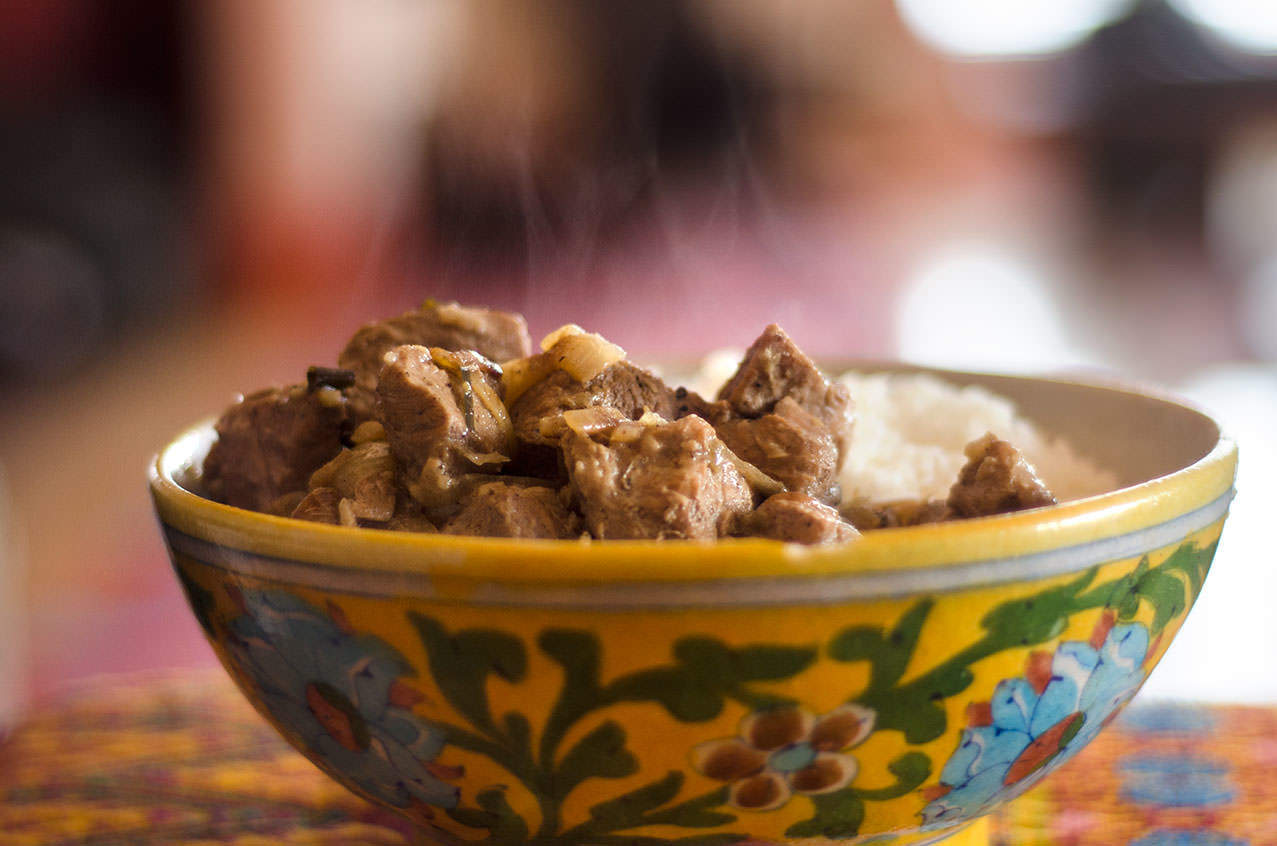 Black curry is a typical blend in Sri Lankan cuisine. Select spices are lightly grilled and served with basmati rice and grated coconut. A very aromatic curry.
Serve with steamed rice.
Ingredients
2 lbs. pork shoulder, cut in cubes
13½  oz. coconut milk
3 pieces pre-soaked goraka or ¼ cup vinegar
3 cloves garlic, chopped
1 inch ginger, chopped
2 fresh peppers, chopped
2 Tbsp sugar
4 inches lemongrass
1 glass Scotch whisky
Ground spices
Finishing ingredients
12 curry leaves (optional)
3 inches pandan (optional)
4 Tbsp vegetable oil
3 large onions, sliced
Method
1

In a saucepan, place the pork with the goraka, garlic, shallots, ginger, chopped pepper, sugar, lemongrass, coconut milk, ground spices and a little salt. Cover with water.

2

Bring to a boil and let simmer 45 minutes. Add the Scotch.

3

Meanwhile, in a pan heat the oil and add the curry leaves and the pandan. Let sizzle a few seconds. Add onions and cook for another 15 minutes, or until caramelized. Set aside.

4

When meat is tender, add onion mixture. Simmer for 10 minutes.