Black lentil, wild rice and roasted bell pepper soup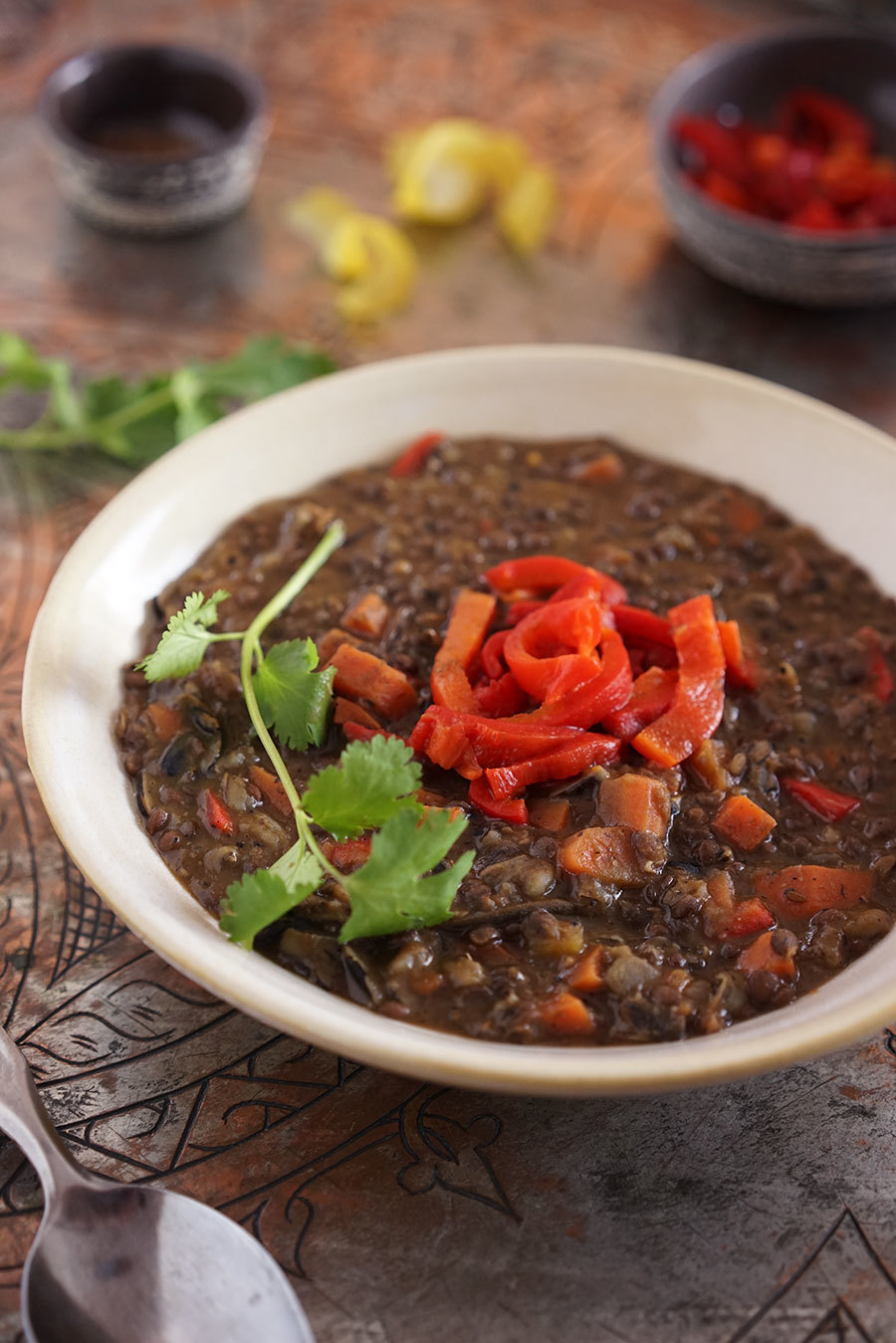 This is a boldly fragrant and well-balanced soup, due to the freshness and acidity of lemon. Brown lentils are a wonderful substitute, if black ones are unavailable.
Ingredients
¼ cup olive oil 
4 onions, diced 
2 Tbsp cumin, ground 
2 Tbsp Isot Kurdish pepper
3 cups black lentils 
1½ cups wild rice
Salt and pepper, to taste
4½ cups water
6 cups diced carrots
4 red Bell peppers, roasted and slivered
Lemon, zest and juice 
Cilantro or parsley
Method
1

Sauté onions and bay leaves in olive oil, in a large casserole on medium heat for 8 to 10 minutes, until onions become translucid.

2

Add cumin and Isot pepper to the casserole and cook one minute more while mixing.

Add lentils, wild rice, salt, pepper and water, mix well.

3

Cook on medium heat for about 1h30, until lentils are cooked.

4

Add diced carrots and continue cooking another 45 minutes. Check the amount of water during the process and add more, if necessary.

5

Pour 1 liter of soup into a blender and reduce to a purée, return the purée to the soup in the casserole.

6

Add roasted Bell peppers, zest and lemon juice to soup. Mix. 

7

Garnish bowls with cilantro leaves or parsley.