Black pepper chicken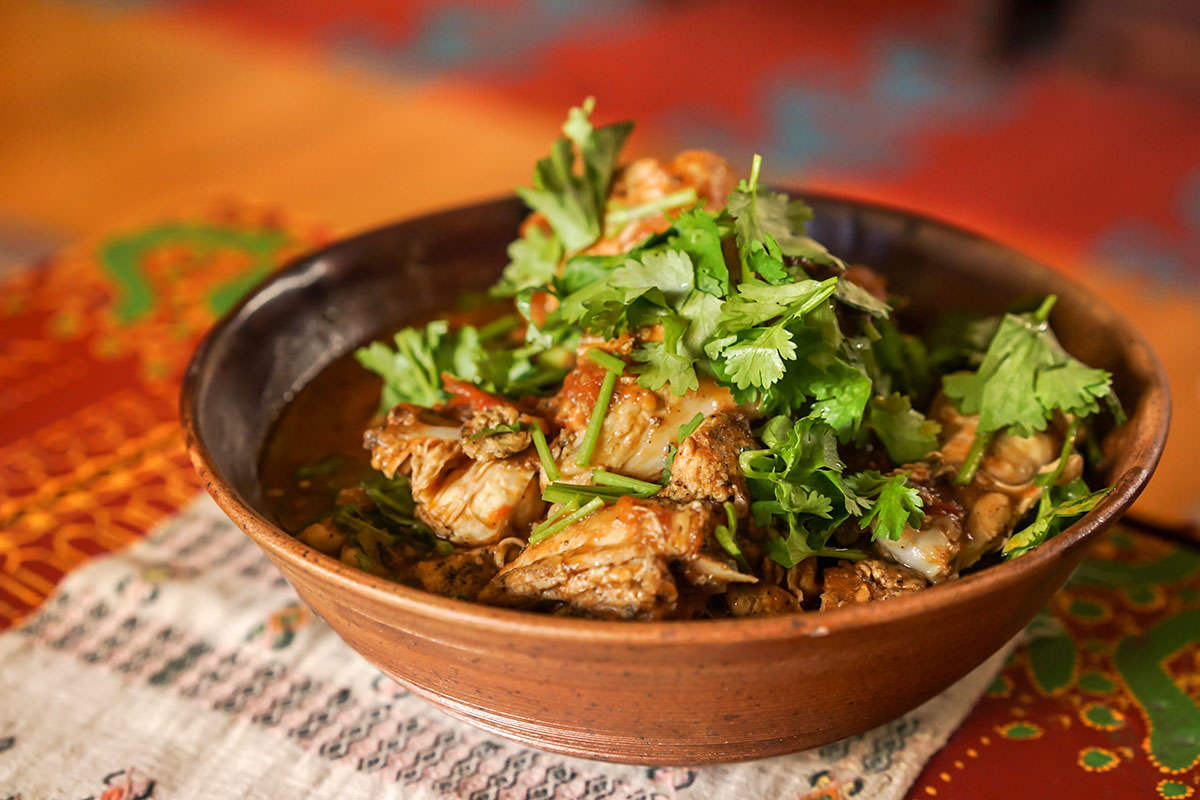 This easy dish is like a chicken cacciatore interpreted by another culinary tradition.
Ingredients
2 lbs. chicken pieces
4 Tbsp ghee or mixture butter and vegetable oil
3 medium tomatoes, peeled and diced
1 small bouquet chopped cilantro
3 Tbsp black pepper
2 Tbsp coriander
1 tsp cumin
2 Tbsp green cardamom
salt
Method
1

Remove skin and excess fat from chicken pieces.

2

 Wash chicken under running water. Drain and blot dry with paper towel. Place in a bowl.

3

 Grind the black pepper, coriander, cumin and cardamom. Add to the chicken with the salt and cover evenly.

4

 Heat a large frying pan over medium heat. Add ghee. Brown chicken on all sides, turning regularly (10 to 15 minutes).

5

Add diced tomatoes and cilantro. Salt.

6

 Cover and let simmer until chicken is cooked and cooking juices have been well reduced.