Black Rice Pudding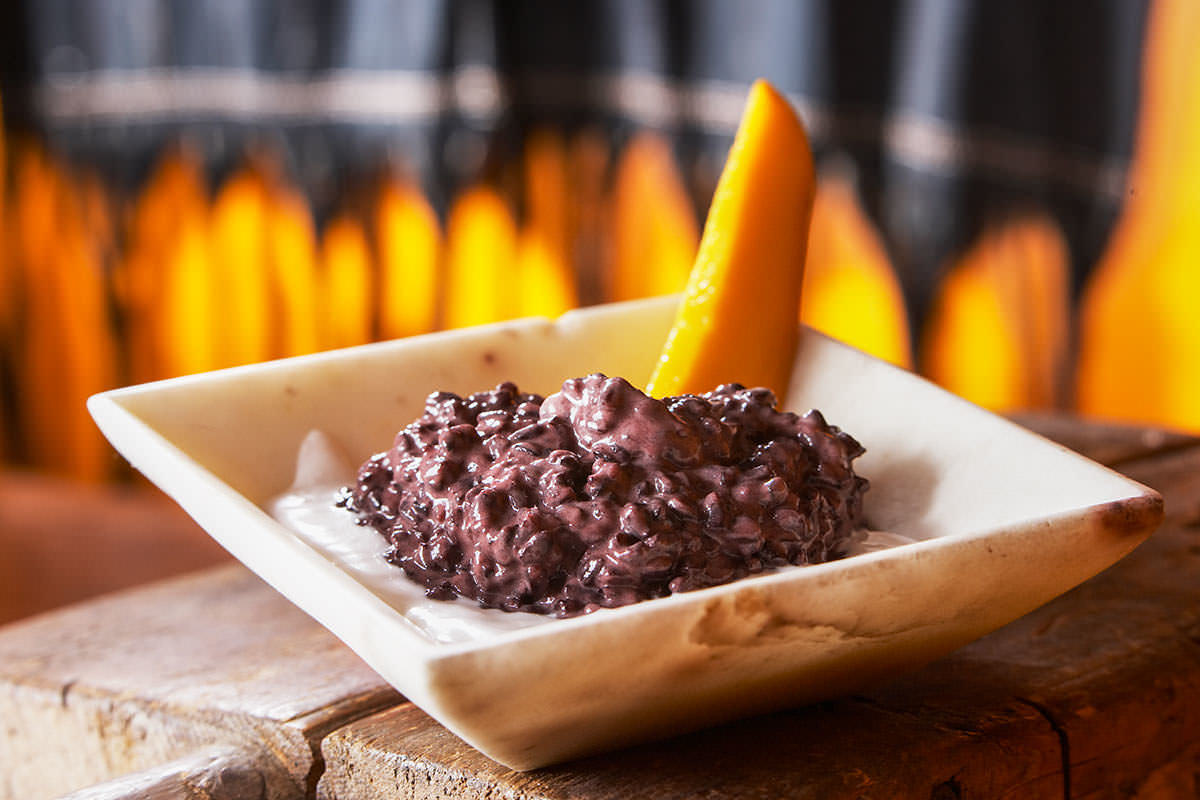 In many parts of Indonesia, this black rice pudding dish is a breakfast staple. It is also a great dessert that pairs nicely with sorbet or fresh fruit.
Ingredients
1 cup sticky black rice*
4 cups water
1 pinch salt
1 400-ml can (13. oz.) coconut milk
½ cup palm sugar OR maple sugar
4 inches pandan leaves or 1 vanilla bean
*Or use risotto rice, in which case washing rice is unnecessary and cooking time is reduced.
Method
1

In a sauce pan, add the washed rice, salt, pandan leaves (or vanilla bean) and water.

2

Bring to the boil, then reduce heat to low. Let simmer partially covered for one hour, stirring from time to time. Add water if necessary.

3

Once rice has reached the consistency of porridge, add sugar.

4

Stir in ¾ can of coconut milk. Continue cooking another 10 minutes, or until pudding is good and creamy.

5

Serve with a fruit sorbet: pineapple, peach or mango.

6

Garnish each bowl with a sprinkling of palm sugar and a spoonful of coconut milk.