Blueberry Cardamom Pie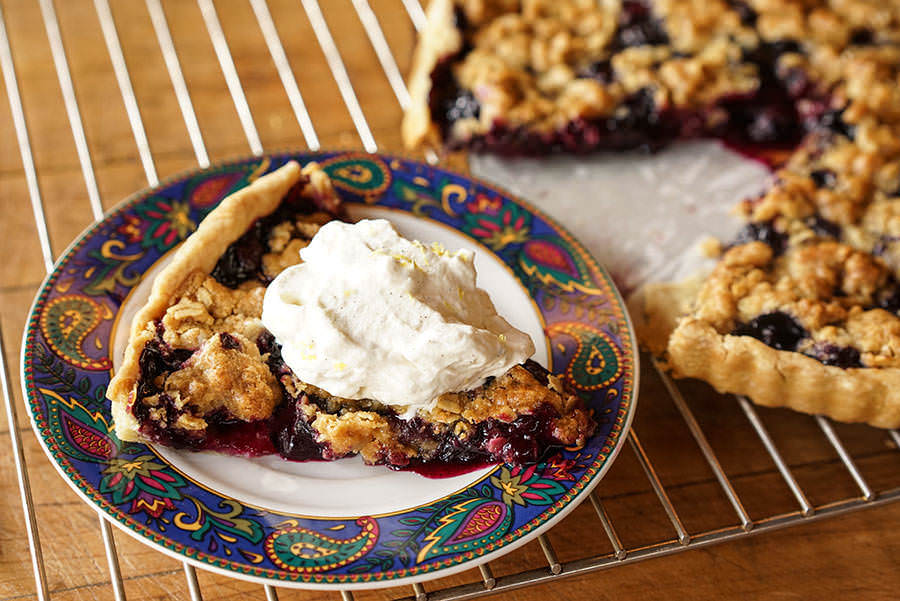 This blueberry pie with cardamom is bursting with aroma and is not too sweet. You'll enjoy the oat crumble on top. It's best served with vanilla ice cream or lemon vanilla whipped cream.
Method
1

Preheat oven to 375°F.

2

Mix blueberries, cardamom, starch, and sugar together in a bowl. Pour into the pie crust.

3

In a large bowl, mix flour, brown sugar, oats, and salt together.

4

Add butter to dry ingredients. Work butter into dry ingredients with a pastry cutter or two knives until they are reduced to pea-sized pieces.

5

Spread crumble over the blueberry mixture.

6

Bake for 15 minutes. Reduce heat to 350 °F and bake for 35 more minutes.

7

Let cool on a wire rack.