Blueberry coconut sorbet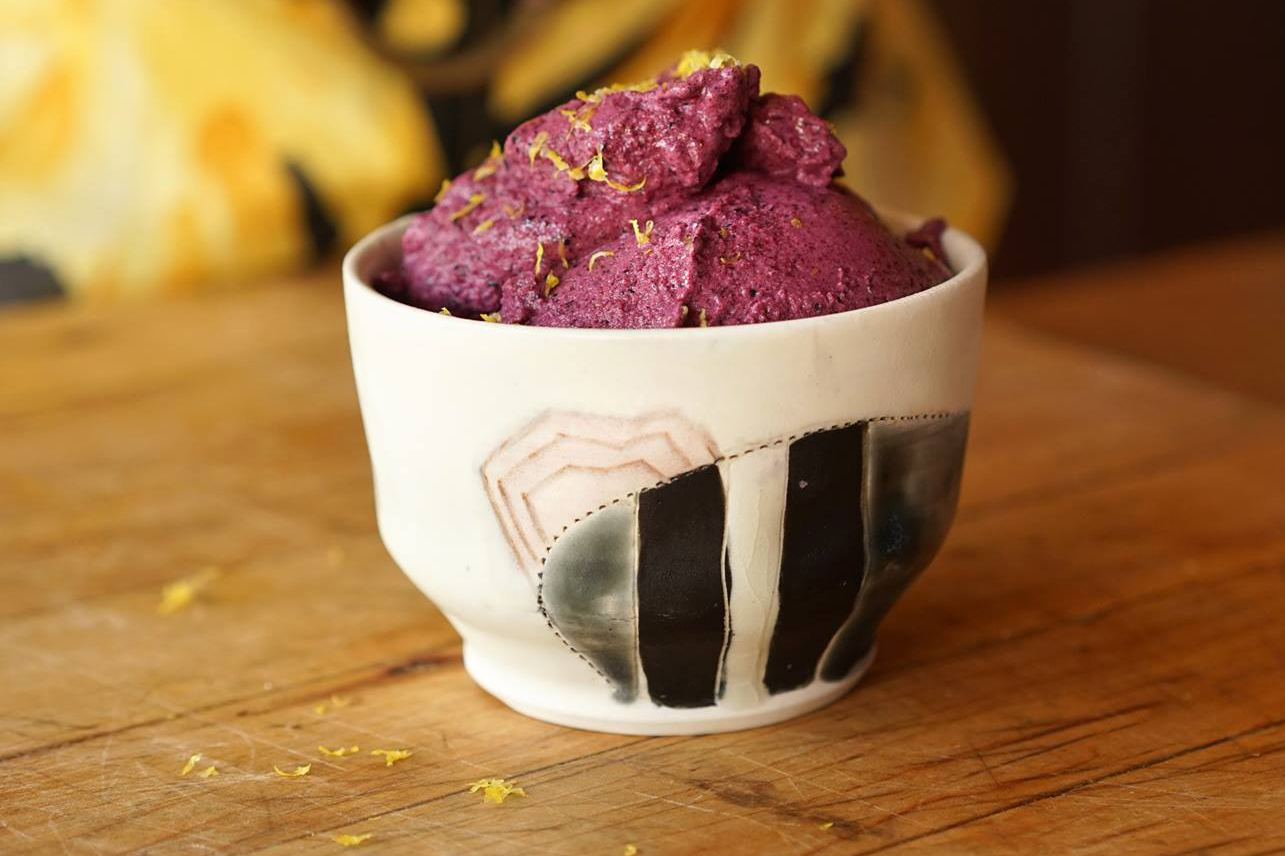 This iced dessert is ready in a minute. We've tried it with mango and frozen strawberries, In theory, this recipe should work with any pulpy fruit that's not too juicy.
Ingredients
1 cup frozen blueberries
½ cup coconut milk
1 lemon
Method
1

Place frozen blueberries and coconut milk in a food processor and purée on high.

2

Serve immediately, garnish with freshly grated lemon zest.