Awaze beef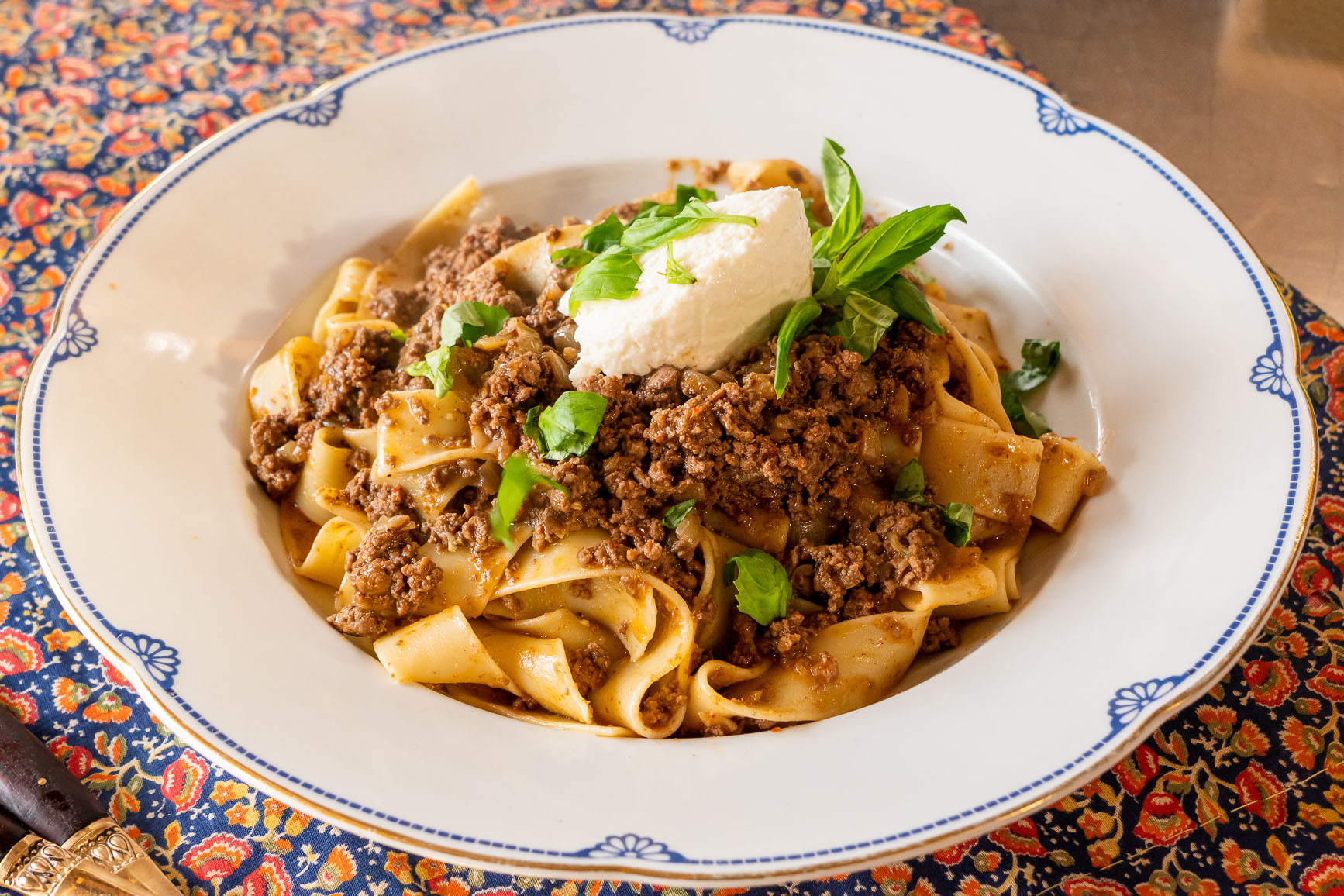 Clarified butter, prodigious quantities of onions and a local spice blend – that's the list of indispensable ingredients that represent the flavours of Ethiopian cuisine!
Further proof of the Italian influence on the region during their occupation some decades ago, is the unwavering affinity that Ethiopians have for pasta. For this recipe, we highly recommend using linguini, spaghetti or fettucine.  
Ingredients
6 cups onions, chopped
½ cup clarified butter or butter 
1½ lbs ground beef
4 Tbsp Awaze spice blend, ground 
1½ cups red wine 
Salt, to taste
2 garlic cloves, grated 
1 Tbsp ginger, grated 
6 Tbsp butter 
1 lb pasta of your choice
250 gr fresh ricotta 
Method
1

Put the onions and clarified butter in a Dutch oven. Cook on medium until onions soften.

2

Incorporate the meat and spices. Cook, mixing continuously in order to shred the meat.  

3

Add the wine once the meat is properly shredded. Add enough water to cover the meat.

4

Let simmer for 45 minutes, partially covered. Mix occasionally. The preparation should be saucy without being too liquid.

5

Incorporate the garlic, grated ginger and butter.

6

In another pan, cook the pasta – al dente. Reserve 1 cup of the cooking water before straining the pasta.

7

Remove half the meat and set aside.

8

Pour the reserved cooking water into the pan and bring to a boil. Incorporate the pasta, mix and cook for one minute.

9

Serve the pasta garnished with the reserved meat and ricotta.