Braised mushrooms with spices and garlic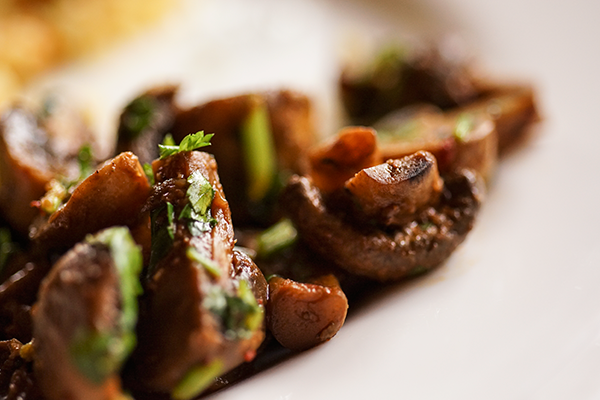 A recipe that can be prepared with many varieties of mushrooms or other vegetables. Can be served hot or warm with mezzes, or as a side dish.
Ingrédients
500 gr (1 lb) white mushrooms
2 tbsp olive oil
2 tbsp Turkish sweet pepper paste
Salt, to taste
10 cloves garlic, finely chopped
1 inch cassia, ground
6 allspice berries, ground
2 tbsp coriander, ground
½ tsp black pepper, ground
1 pinch grated nutmeg
Method
1

Wash mushrooms.

2

Place mushrooms in a large heavy pot. Add all other ingredients and spices, except the fresh herbs. Add 2 tbsp (30 ml) water.

3

Cover and cook over high heat until mushrooms begin to simmer. Cook for 5-10 minutes, stirring occasionally.

4

Remove cover and cook a little more, until the liquid has almost completely evaporated.

5

Garnish with chopped herbs and serve.