Braised Vegetable Stew with Panch Phoran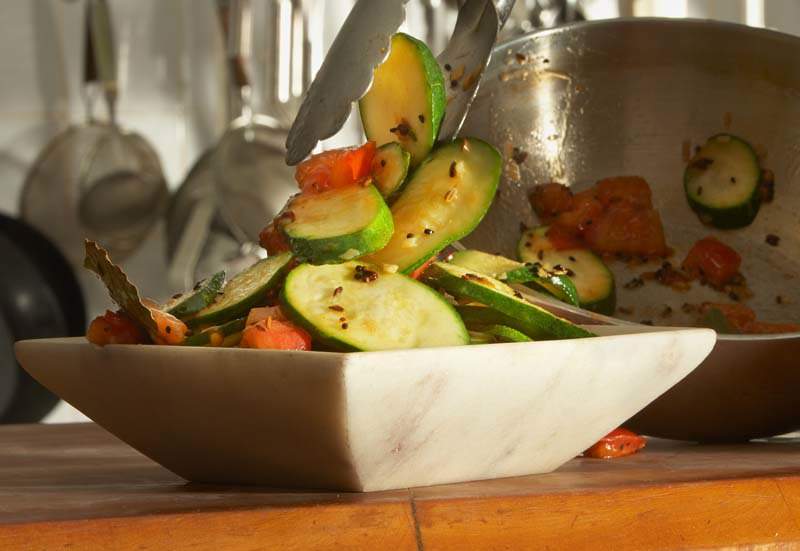 A well-rounded dish perfect for all seasons and palettes. The trick is to use an array of firm vegetables: carrots, cabbage, eggplant, potatoes, daikons, sweet potatoes, sweet peppers, parsnips, pumpkins, turnips, etc. Get as many colors into the dish as you can and cook the vegetables slowly.
Ingredients
8 cups vegetables of your choice
4 Tbsp Panch Phoran
2 tsp fresh ginger, chopped
2 tsp fresh hot chiles, chopped
1 tsp Black Pepper, ground
1 tsp Salt
1 tsp Turmeric, ground
2 tsp sugar
Method
1

Slice the vegetables into ½ -inch cubes. Set aside.

2

In a large, heavy pan over medium heat, caramelize the Panch Phoran in the oil (10-15 seconds).

3

Add the chile, bay leaves, salt, pepper, turmeric, and the ginger. Cook for 1 minute, stirring frequently.

4

Add the vegetables. Mix well.

5

Cook uncovered until water is released from the vegetables. Cover, reduce to low heat and let simmer.

6

With a wooden spoon, stir every so often, allowing the vegetables to stew slowly (30-45 minutes). Remove the cover toward the end of the cooking time to allow excess liquid to evaporate. Incorporate the sugar 5 minutes before you finish cooking.

7

Let cool before serving.