Bread, Beef and Vegetable Soup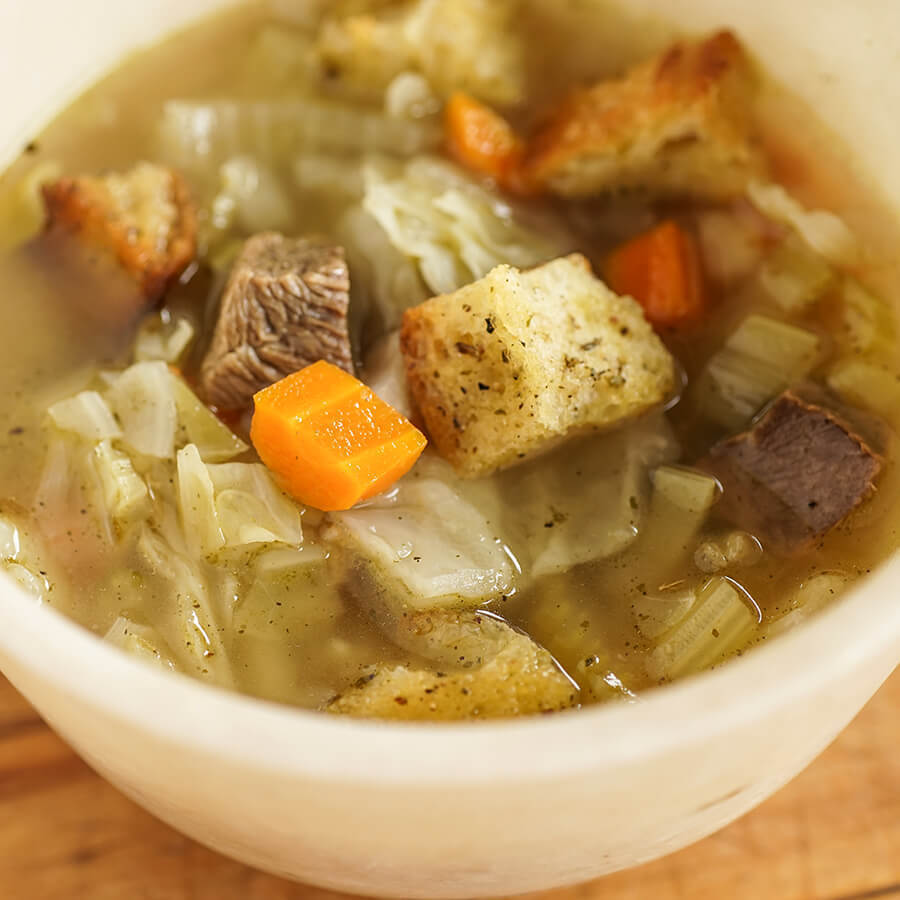 This potage is based on a classic cabbage soup recipe written by La Varenne, who was a cookbook author well-known to Montreal's first inhabitants. It's meant to be a diverse and easy all-purpose winter soup recipe, so feel free to change up the vegetables, just keep the proportions the same.
Ingredients
1 (100 gram) piece salt pork, diced
2 onions, diced
2 ½ Tbsp 1642 Soup Blend, ground
1 leek, diced
2 parsnips, peeled and diced
2 carrots, peeled and diced
3 stalks celery, diced
½ large head cabbage, diced
1 lb cooked beef, diced
Stock or water
4 cups croutons (see recipe)                   
Method
1

Place salt pork and onions in a large pot on medium heat. Sauté for 4-5 minutes, until fat from pork is melted and onions are soft.

2

Add ground spices and stir.


3

Add remaining vegetables, stir, and sweat on medium heat 4-5 minutes.


4

Add stock or water and meat. Bring to a boil, then reduce heat. Simmer 30-40 minutes until vegetables are tender.


5

Divide soup into bowls and place several croutons in each. Serve hot.