Butter chicken potpie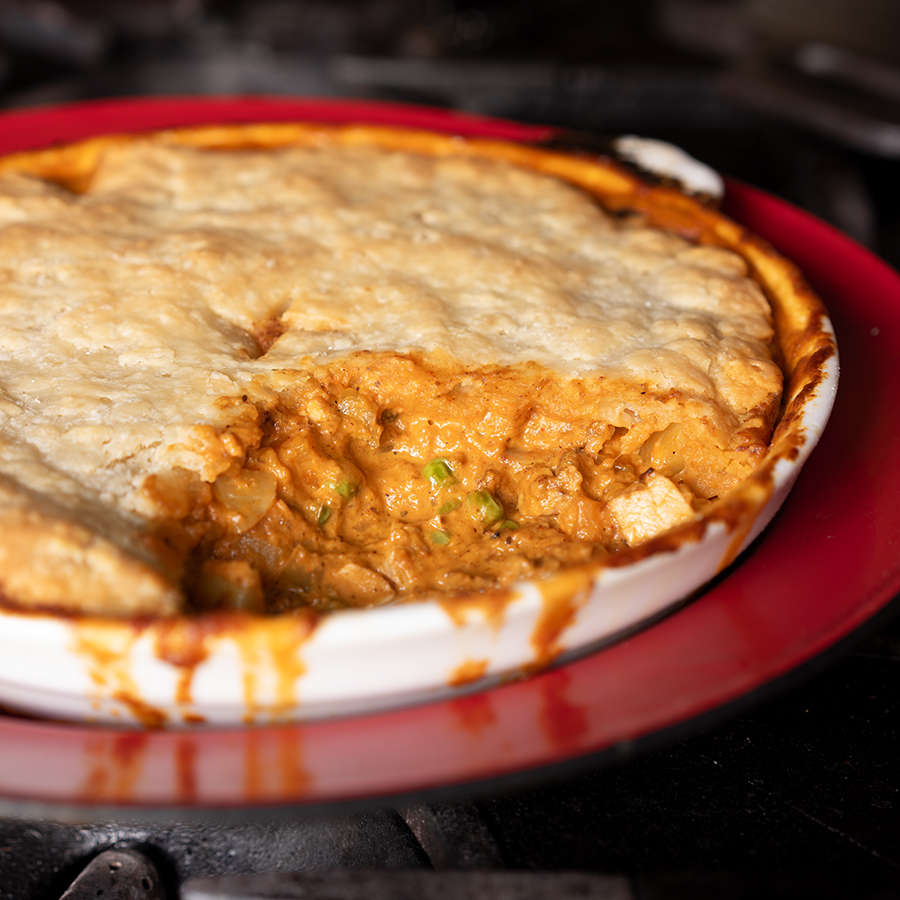 The most delicious way to use leftover Butter Chicken or Tikka Masala Chicken! Like most recipes that incorporate leftovers, there is always room for improvisation; add fresh coriander, replace green peas with chickpeas, etc.
Ingredients
3 cups Butter Chicken with sauce
½ cup onions, chopped
½ cup carrots, cubed
½ cup celery, cubed
½ cup green peas
½ cup potatoes, cubed
1 10-inch pie crust
½ cup milk (if needed)
Method
1

Heat the oven to 425°F.

2

Remove any bones and cut the chicken into 1-inch pieces.

3

Boil a casserole of salted water and blanch the vegetables for 2-3 minutes. Drain and place in a bowl with chicken pieces and sauce.

4

Mix well and determine if the sauce is too thick. If necessary, dilute with a little milk as the sauce will thicken during cooking.

5

Pour the mixture into a 10-inch mould.

6

Place the pie crust on top of the mixture and brush milk on top.

7

Cook for 15 minutes in the oven, then reduce the temperature to 350Continue cooking for another 30 minutes.

8

Remove from the oven and let cool for 15-20 minutes before serving.