Cajun BBQ pork chops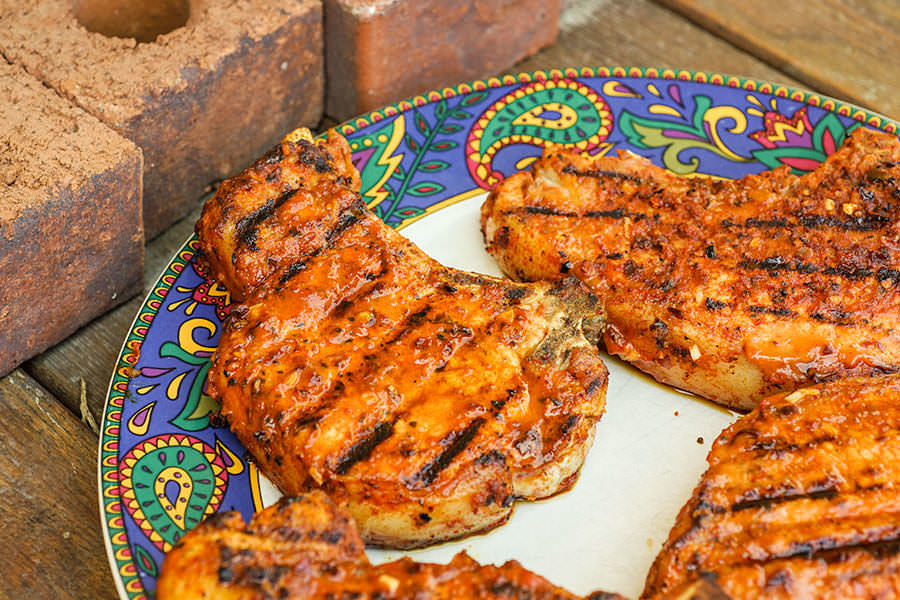 Ingrédients
1 kg pork chops
½ cup cider vinegar or white vinegar
4 Tbsp Cajun Spice Blend, ground
½ cup ketchup
¼ cup Dijon mustard
4 cloves garlic, minced
2 Tbsp honey or maple syrup
Method
1

Marinate the meat with the vinegar and spices for 30 minutes (or longer if you want).

2

Set your grill to medium heat. Grill the pork chops for 5 minutes on each side. Set the remaining marinade aside.

3

Mix the remaining ingredients with the marinade. Brush the pork chops on both sides with the marinade mixture and grill for two more minutes on each side.