Cajun Croutons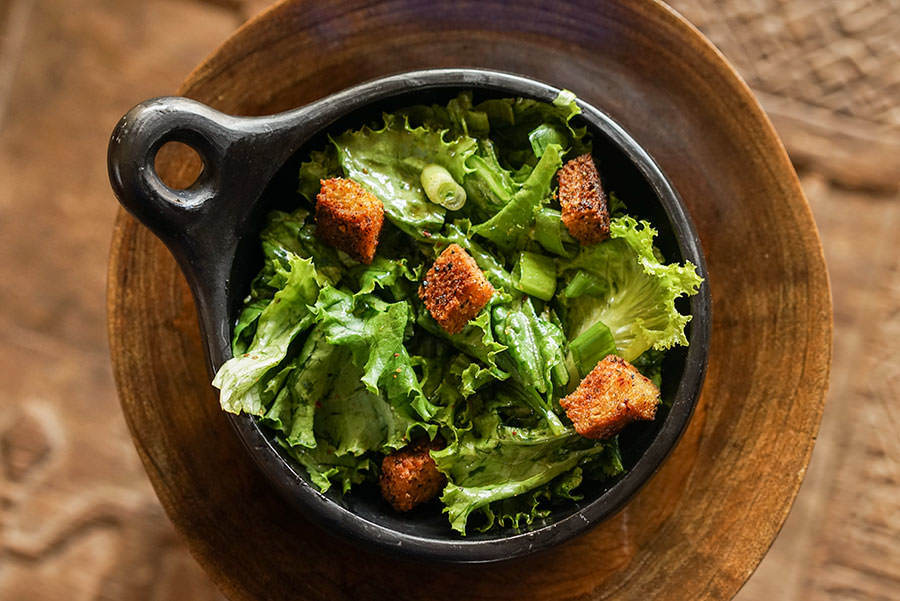 Croutons are a common salad topping, but that doesn't mean they have to be boring! Cajun Spices add a nice little punch without overpowering the rest of the salad.  
Ingredients
4 loosely-packed cups bread, cubed
3-4 Tbsp olive oil
1 Tbsp Cajun Spices, ground
Salt to taste
Method
1

Place bread cubes in a large bowl. Pour olive oil in the bowl; toss well.

2

Add ground spices and salt, toss vigorously to coat bread thoroughly.

3

Preheat oven to 375° Spread croutons on a baking tray, ensuring they are evenly spaced, and bake until crisp and brown, 8-10 minutes. Be sure to shake the tray once or twice during baking so the croutons don't stick.

4

Alternatively, you can crisp the croutons in a pan on medium-high heat for 5-6 minutes.