Cajun Meat Loaf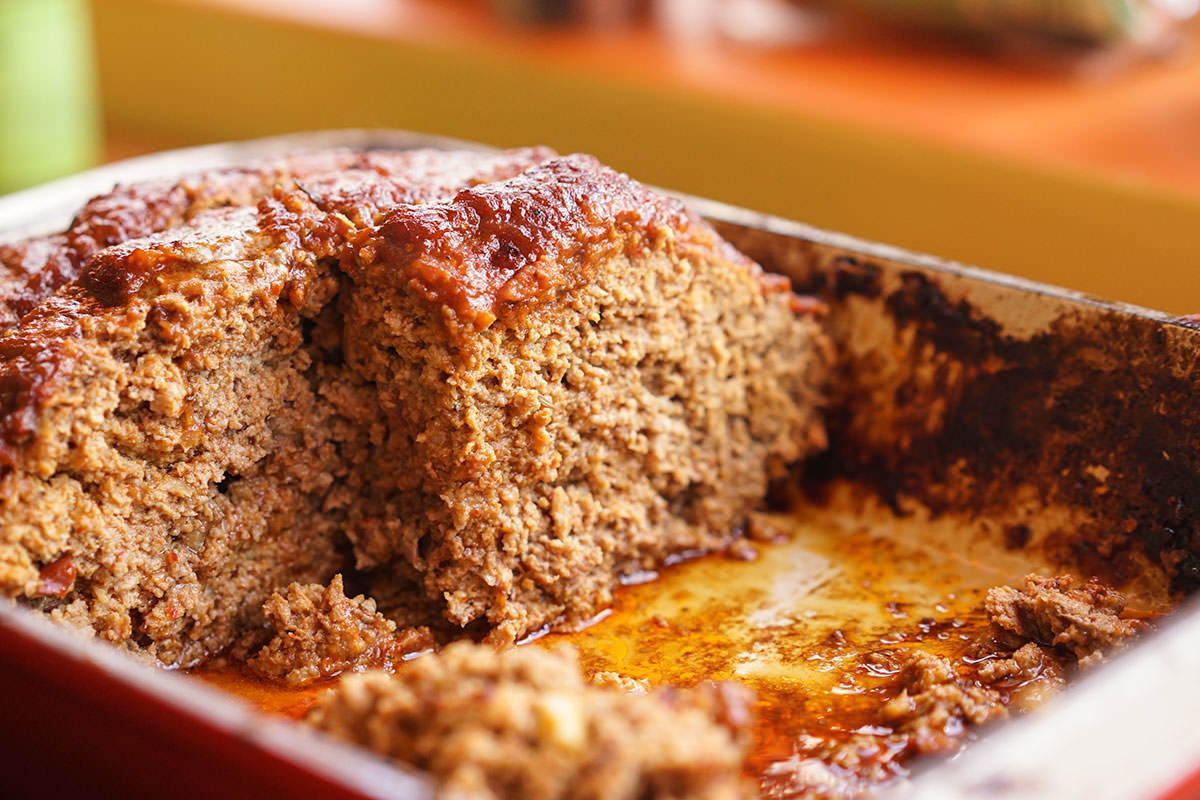 The weeknight classic, kicked up Cajun-style. 
Ingredients
3 slices stale bread
---
½ cup milk
---
3 tsp butter
---
1 lb ground beef
---
1 lb ground pork
---
2 eggs
---
1 cup Cajun BBQ sauce
Condiments A
Ground Spices B
2 bay leaves, ground
---
1 tsp cumin
---
2 tsp nutmeg
---
½ tsp celery seed
Vegetables C
2 medium onions, minced fine
---
½ green pepper, minced fine
---
6 green onions, minced fine
---
1 branch celery, minced fine
Method
1

Remove crusts from bread, cut into cubes, and soak in milk for about 10 minutes. Remove the bread and mash with a fork.

2

Put bread, condiments A, and ground spices B in a large bowl together and set aside.

3

Put a pan over medium-high heat, melt the butter, and add the vegetables C. Cook until they begin to change color, about 5 minutes. Remove from heat and let cool for a couple of minutes.

4

Put the vegetable mixture in the bowl with bread, condiments, and spices. Add the eggs, ground meats, and salts, and mix together. Mix well until homogenous.

5

Put on a baking sheet (either disposable or lined with tin foil) and shape into a large loaf.

6

Put in an oven preheated to 350° F and roast for about 45 minutes, followed by 30 minutes at 400°. be sure to brush the meatloaf occasionally with the pan sauces.

7

Remove from oven and let rest for a few minutes before slicing.

8

Serve with Cajun BBQ sauce.