Cajun Pork Chops with Guava Aioli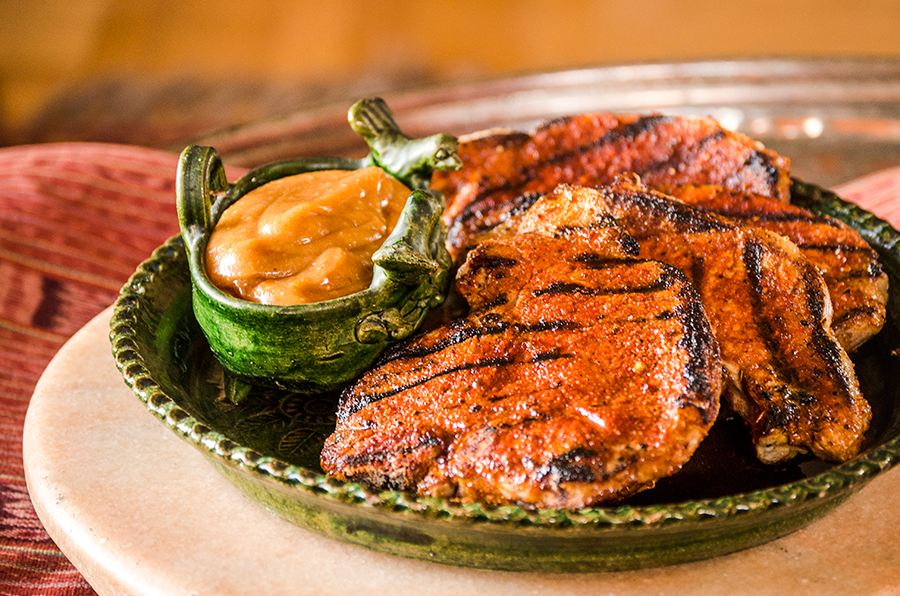 This sweet guava aioli is a wonderful complement to the hot, spicy crust that forms on the pork chops. 
The good news is that garlic ''mayonnaise'' contains no eggs and can, therefore, be kept for weeks in the refrigerator.
Ingredients
Guava Aioli
5 oz guava paste or quince paste
4 garlic cloves
Salt to taste
1 dash of hot sauce
2 Tbsp lime juice
1/3 cup extra virgin olive oil
Method
1

Prepare aioli first. Cut guava paste into small cubes and put in a food processor with garlic, salt, hot sauce and lime juice. Grind to a smooth purée.

2

Emulsify aioli by incorporating oil slowly in a stream at high speed. Set aside.

3

Heat grill on high. Rub spices on both sides of pork chops. Grill for 2 minutes on both sides. Serve with guava aioli.