Cajun sweet potato tajine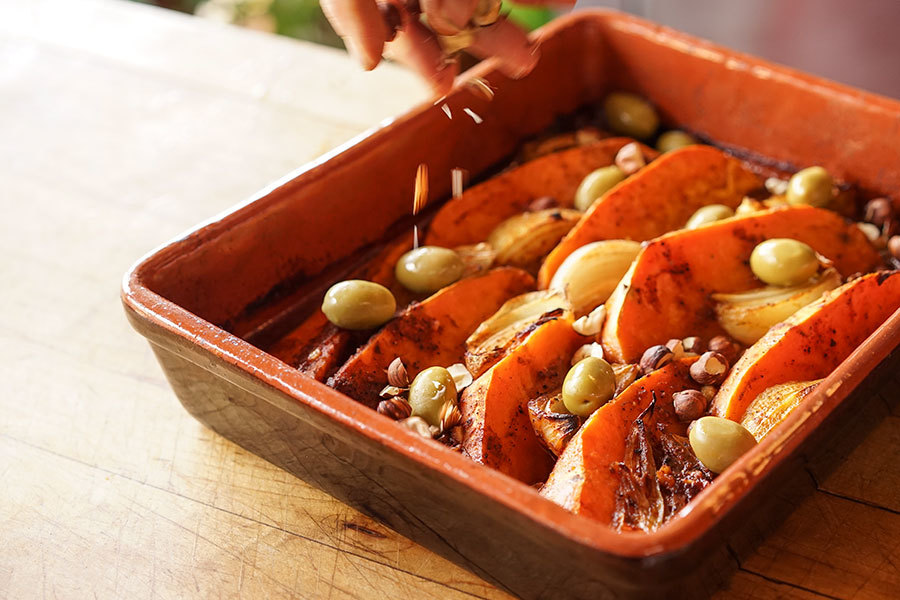 This recipe fuses a North African cooking technique with a Louisiana spice blend. It may not seem like the most obvious idea, but with sweet potatoes, it's absolutely delicious.
Ingredients
2 lbs sweet potatoes
1 Tbsp Cajun Spice
4 allspice berries
Salt to taste
4 onion quarters
12 cloves garlic
2 Tbsp tomato paste
6 Tbsp duck fat or olive oil
¼ cup hazelnuts
15 black olives
Method
1

Wash sweet potatoes and peel them if they are old. Chop into equal sections.

2

Grind spices and mix with salt. Rub the sweet potatoes thoroughly with the mix and place in the Tajine with onion quarters and garlic.

3

Stir tomato paste into ½ cup water and pour onto the vegetables with duck fat. Cover and place on medium heat.

4

Once liquid begins to form on the bottom of the Tajine, reduce heat to low. Continue cooking until sweet potatoes are tender, 30-40 minutes. Garnish with hazelnuts and olives. Let stand 15 to 30 minutes before serving.