California-Style Tuna Melt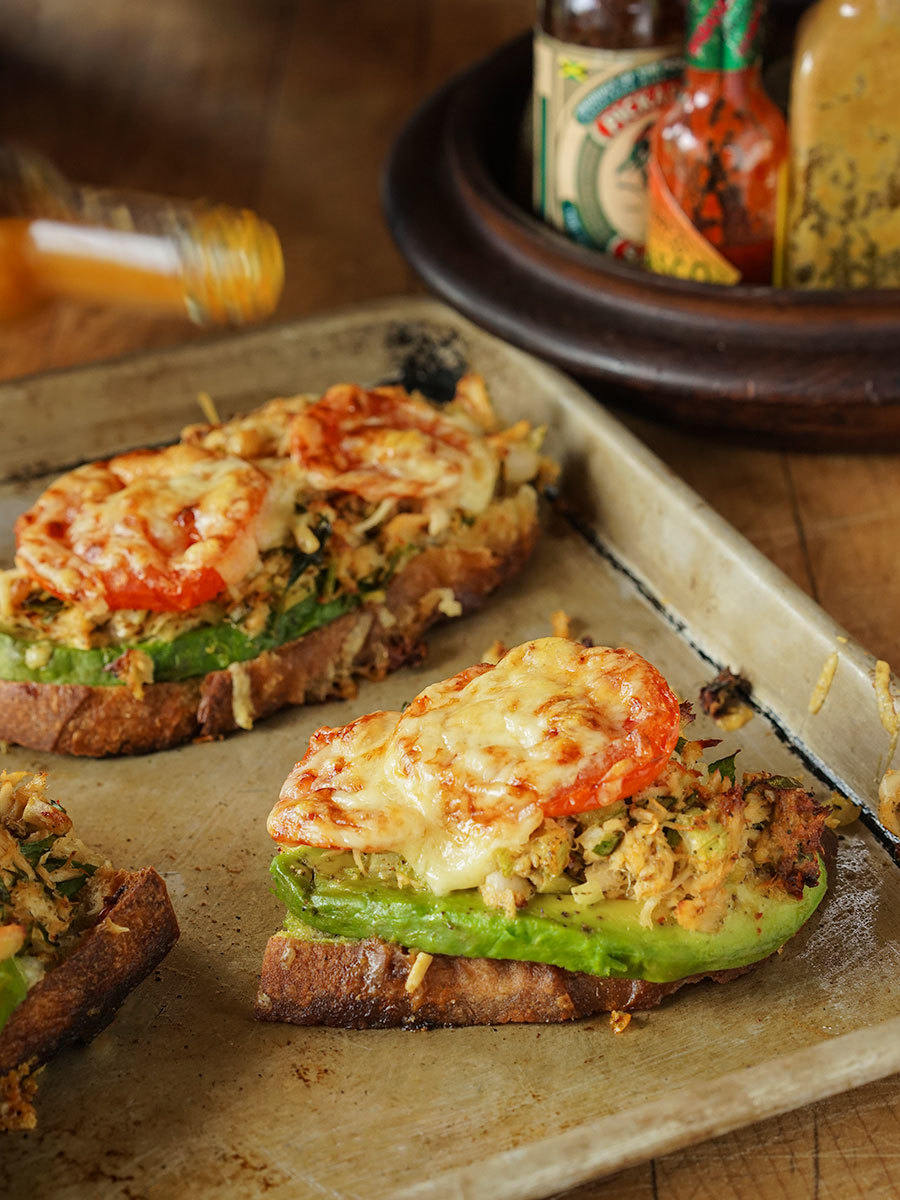 Open-faced sandwiches are a sure crowd pleaser, especially when they've got melted cheese on top! We couldn't tell you how many times we've served this sandwich for our staff lunch, but we can tell you how well received it was with a little avocado on it!
Ingredients
1 Tbsp olive oil
1 cup tuna, drained
3 scallions, minced
1½ stalk celery, diced small
2 Tbsp fresh parsley, chopped
½ clove garlic
Juice of ½ lemon
1/3 cup mayonnaise
1 Tbsp Cali-Mex Blend
Salt to taste
6 slices bread
1 Tbsp olive oil
1 avocado, sliced
2 tomatoes, sliced
½ cup cheddar cheese, grated
Method
1

Preheat oven to 375°F.

2

Put tuna, scallions, celery, garlic, parsley, lemon juice, mayonnaise, Cali-Mex and salt in a bowl and mix.

3

Place sliced bread on a baking tray and brush with olive oil.

4

Place avocado slices on the bread.

5

Divide tuna preparation evenly on the avocado slices.

6

Place tomato slices on top of the tuna.

7

Sprinkle shredded cheese on top.

8

Place baking tray in the oven and bake for 20 minutes. Finish cooking with broiler on high for 3-4 minutes to brown the cheese.